Race Night Buffet Package
Currently unavailable for 2022 race season.
Experience a night at the races while enjoying a buffet dinner in the Captain's Quarters, our multi-level dining room, that overlooks the finish line of the racetrack.
What's included?
Buffet dinner in the Captain's Quarters
Race Night programs (18+)
Slot vouchers for each person (19+)
Race named after your group
Group photo with the winning horse
Betting Tutorial*
Betting Vouchers*
*Booked in advance.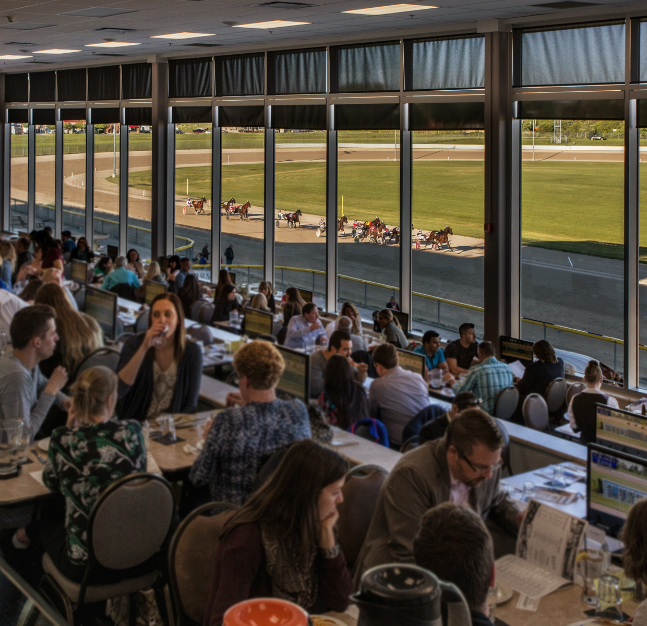 Host a custom event
Turn any special occasion into a unique experience. Celebrate your next birthday, anniversary, market, corporate meeting, or conference with us! We have plenty of flexible spaces for you to choose from and with a 53-acre property, outdoor events are also an option.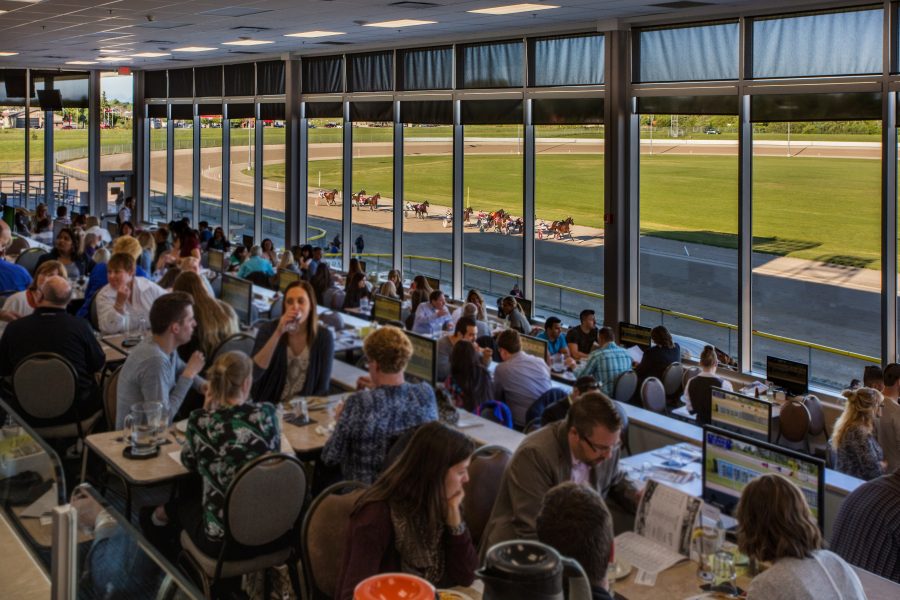 Captain's Quarters
This large, tiered dining room seats up to 200 guests across five levels with TV's at all 50 tables. This is the perfect venue for a live speaker/presenter or a show on the bottom tier with ability to stream coverage to the TV monitors. The southern facing wall features an all-glass unobstructed view of Grand River Raceway's 53-acre grounds.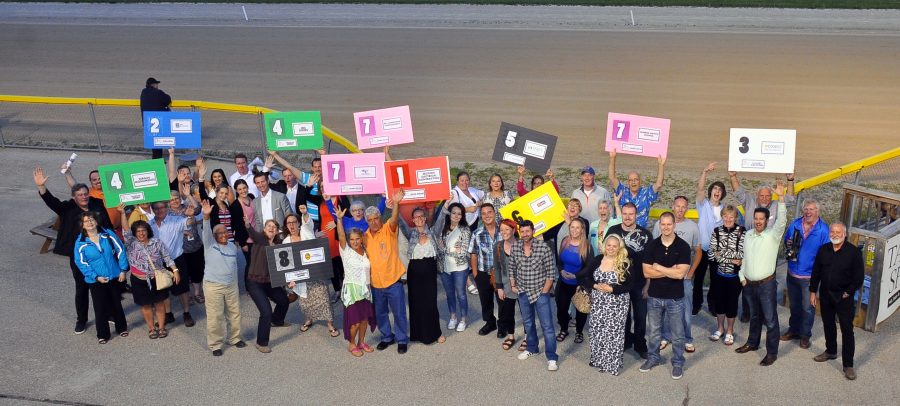 Tarmac Tent
Access our permanent event tent located on the tarmac, trackside and right in the heart of the action. With space to accommodate 60 guests seated at tables or many more informally, this casual space makes for the perfect private party where you can eat, drink and dance the night away!

Paddock & Annex
The Paddock (Barn) and Annex can be accessed as individual spaces or combined to create a single venue. Adjoining the GrandWay Events Centre, the facility boasts power, running water, concrete floors, and washrooms. These dynamic and unique spaces are ideal for events such as markets, shows, concerts, and agricultural events.