Mother's Day Brunch
& Mini Market
SATURDAY, MAY 12th
in the Captain's Quarters Dining Room
• Mini Market 10:00 – 2:00
• Dining Room opens at 10:30 a.m.
• Brunch Buffet 11:00 – 1:30
Brunch, shopping & slots
Treat Mom to delicious brunch and treasure hunting in our mini market. Plus, door prizes!
$23.50 (adult) | $16.05 (child under 12) Prices include tax and gratuity. Online booking fee extra.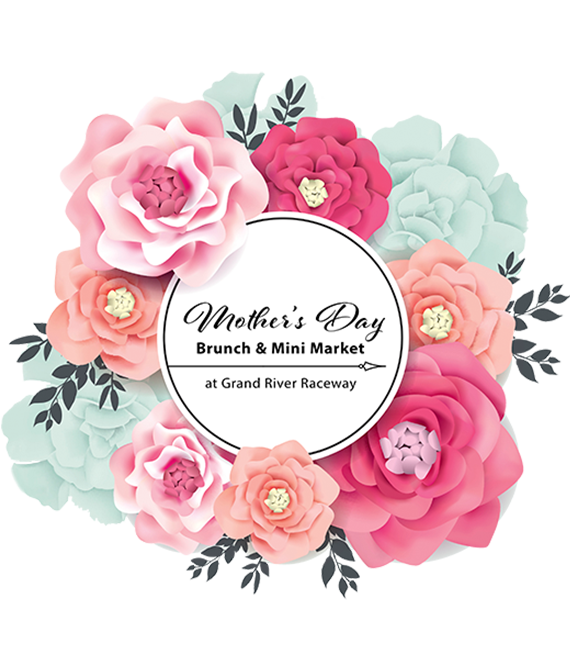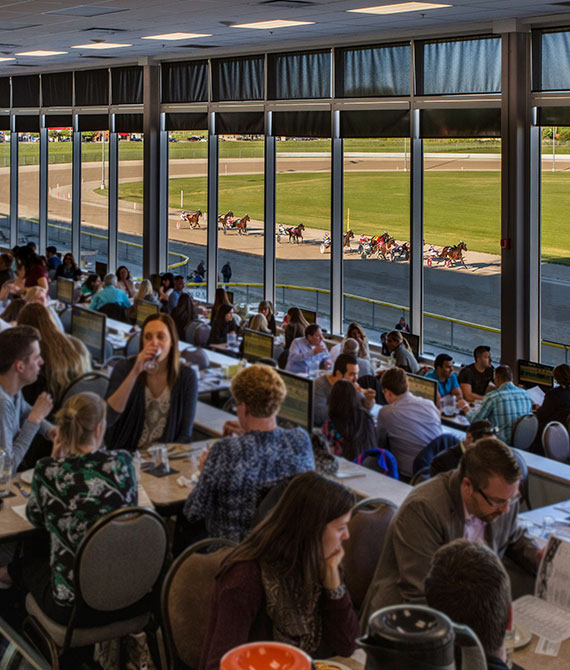 Mother's Day Brunch
Brunch Buffet Menu
BRUNCH BUFFET MENU
• Bacon, Sausage, Ham & Roast Beef
• Scrambled Eggs
• French Toast Sticks
• Soup Station
• Salad Station (Garden, Pasta, Potato, Fruit)
• Croissants, Danish, Muffins, Biscuits
• Mac & Cheese
• Cabbage Rolls
• Fresh Steamed Vegetables
• Dessert Station
• Also Included: Juices, Coffee, Tea
Walk-up bar service offers MOMosas, select cocktails and craft beers.
Advance bookings only. No refunds.
Mother's Day Brunch
More Info
The Captain's Quarters Dining Room is a tiered dining room, with limited top level (accessible) seating (subject to availability). Once top level seating is full, 3-4 steps will be required to go down each level (4 levels total). All seating is prearranged at tables that seat between 2 to 6 people per table. Larger groups will be seated at multiple tables, located beside one another.
Questions? Contact our Bookings Department at (519) 846-5455 ext. 247 or email bookings@grandriverraceway.com