Philanthropic support awarded by GRAS
Philanthropic support awarded by Grand River Agricultural Society
ELORA, ON — The Grand River Agricultural Society (GRAS) recently awarded three donations totaling $13,000. All presentations took place at Grand River Raceway, which is operated by GRAS.
The recipients and projects are summarized below: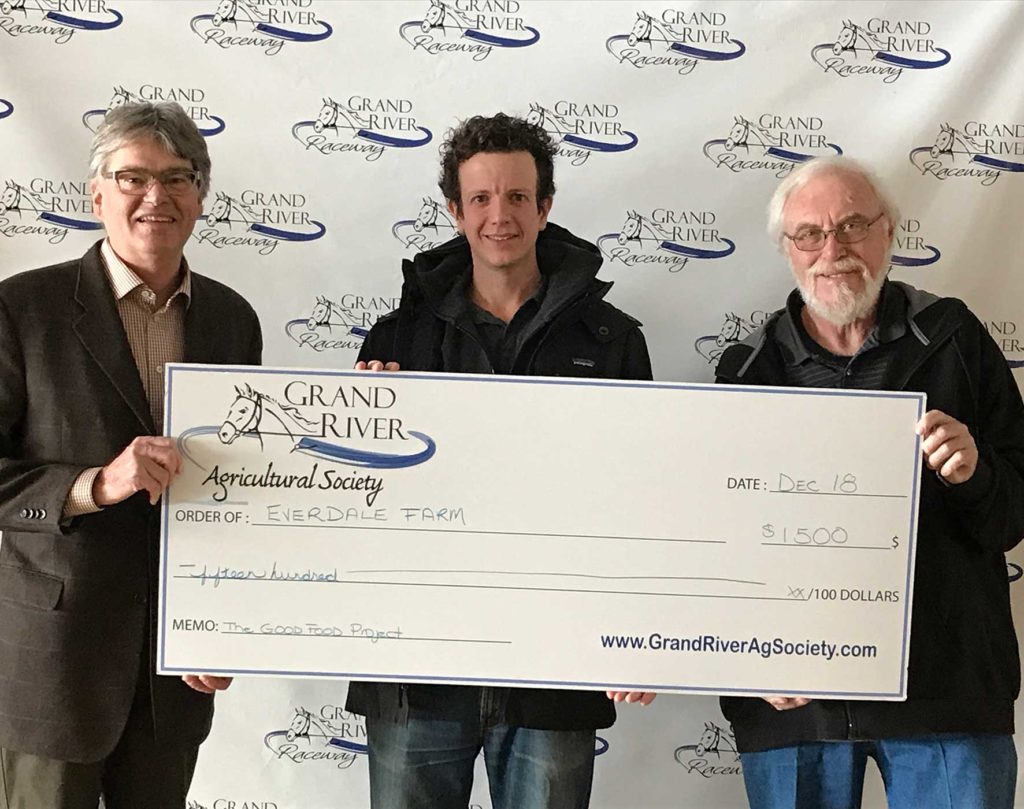 Everdale Farm – David Alexander: $1,500 for the purchase of seeds and small equipment for the Good Food Project. Everdale is a farm-based organization that provides hands-on, solution-based food and farming education to build and engage healthy local communities.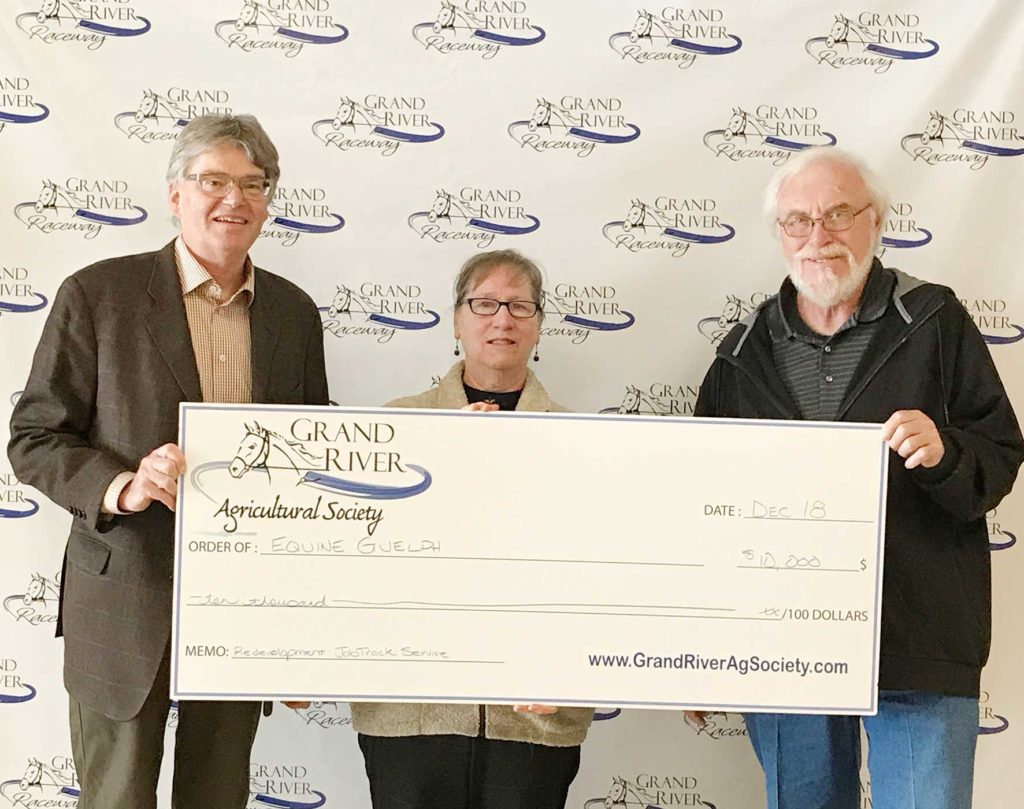 Equine Guelph – Gayle Ecker: $10,000 for the redevelopment of Equine Guelph's JobTrack service. JobTrack is a service used to link employers with people dedicated to working in the equine industry.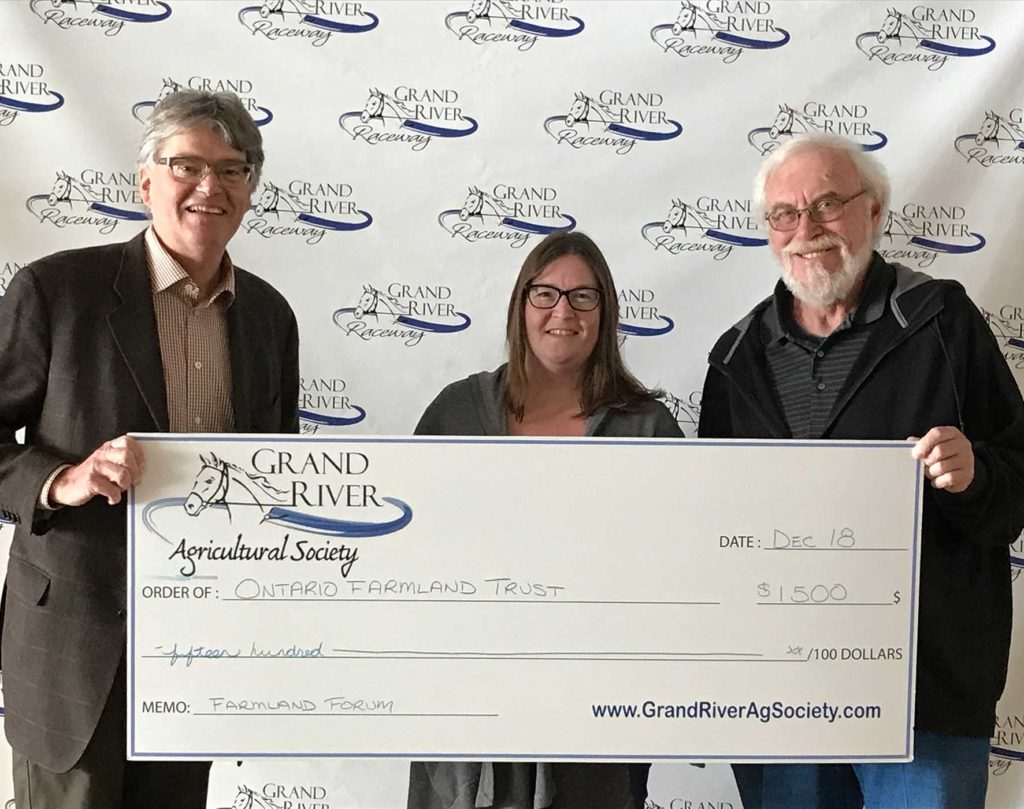 Ontario Farmland Trust – Krista Long: $1,500 in support of the Farmland Forum. The annual Farmland Forum brings together planners, politicians, farmers, farmland owners, researchers and conservationists to discuss the most current issues related to farmland protection in Ontario.
The GRAS is a not-for-profit society, incorporated under the Agricultural and Horticultural Societies Act of Ontario and operated by a volunteer board of directors. It is part of the GRAS mandate to encourage an awareness of agriculture and to promote improvements in the quality of life of persons living in an agricultural community.
As a proud community partner, GRAS provides funding and gift-in-kind support for initiatives which align with its mandate. Since the inception of Grand River Raceway in 2004, GRAS has provided funding and Gift-In-Kind support for initiatives totaling more than $1.75 million.
For more information about volunteering with GRAS, becoming a member or applying for funding for an initiative which is in alignment with their mandate visit www.grandriveragsociety.com/giving or call (519) 846-8879.
– 30 –
Far left and far right in each photo (respectively):
– Jamie Martin, Director of Operations, Grand River Raceway
– Paul Walker, President, Grand River Agricultural Society
Photo 1 (GRAS): Cheque presentation Everdale Farm – David Alexander: $1,500
Photo 2 (GRAS): Cheque presentation Equine Guelph – Gayle Ecker: $10,000
Photo 3 (GRAS): Cheque presentation Ontario Farmland Trust – Krista Long: $1,500
Photo credit: Grand River Raceway
Contact:
Dorothy Key, Administrator, Grand River Agricultural Society
info@grandriveragsociety.com, 519-846-8879