2019 Training Schedule
NOTICE: Training on Thursday, July 18, 2019 will be cancelled due to track maintenance
Effective Tuesday, May 7, the track will be open for training every Tuesday, Thursday and Saturday from 8:00 a.m. to noon, with all horses vacated by 1:00 p.m. This schedule will remain in effect for the balance of the season, except by special notice.
The track kicks off its 16th season on Wednesday, June 5 with racing on most Monday, Wednesday and Friday nights through September 27.
2019 Qualifiers 
Monday, June 3rd/19 at 3:30 p.m.
Wednesdays thereafter at 3:30 p.m. from June 12th – through September
Declare by calling the Central Race Office at 519-482-5270 or 1-800-898-7792. Declare by Monday at 10:00 a.m.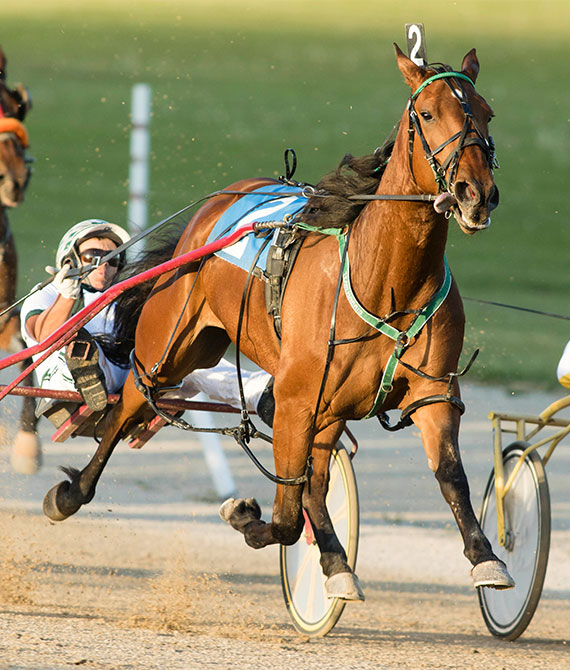 ANNOUNCEMENTS
2018 Draw Dates
Box closes at 10:00 a.m. on all draw days
– Draw Monday for Friday
– Draw Wednesday for Monday
– Draw Friday for Wednesday
To enter horses, call the Central Race Office at 519-482-5270
or 1-800-898-7792
Condition Sheets
Conditions sheets, entries and results are posted at www.standardbredcanada.ca
Race Office Hours
All draws will be held at the Central Race Office (Clinton Raceway).
To enter, call: 1-800-898-7792 or 519-482-5270 (outside 519 area code)
Race office open:
Monday – Friday 7 a.m. – 1 p.m.
Sunday 10 a.m. – 5 p.m.
On race nights, call Grand River at 519-846-1106 or 519-846-1107