Back by popular demand, one of the biggest events of the season features 30 Dachshunds in a bid for glory and fabulous prizes.
Showcased on the racetrack, between the horse races, the Wiener Dogs will race in 3 qualifying heats before the 3 top dogs from each heat compete in the final.
Join us for a FREE night of entertainment with horses and dogs galore!
The Wieners will be back racing Friday, July 14, 2023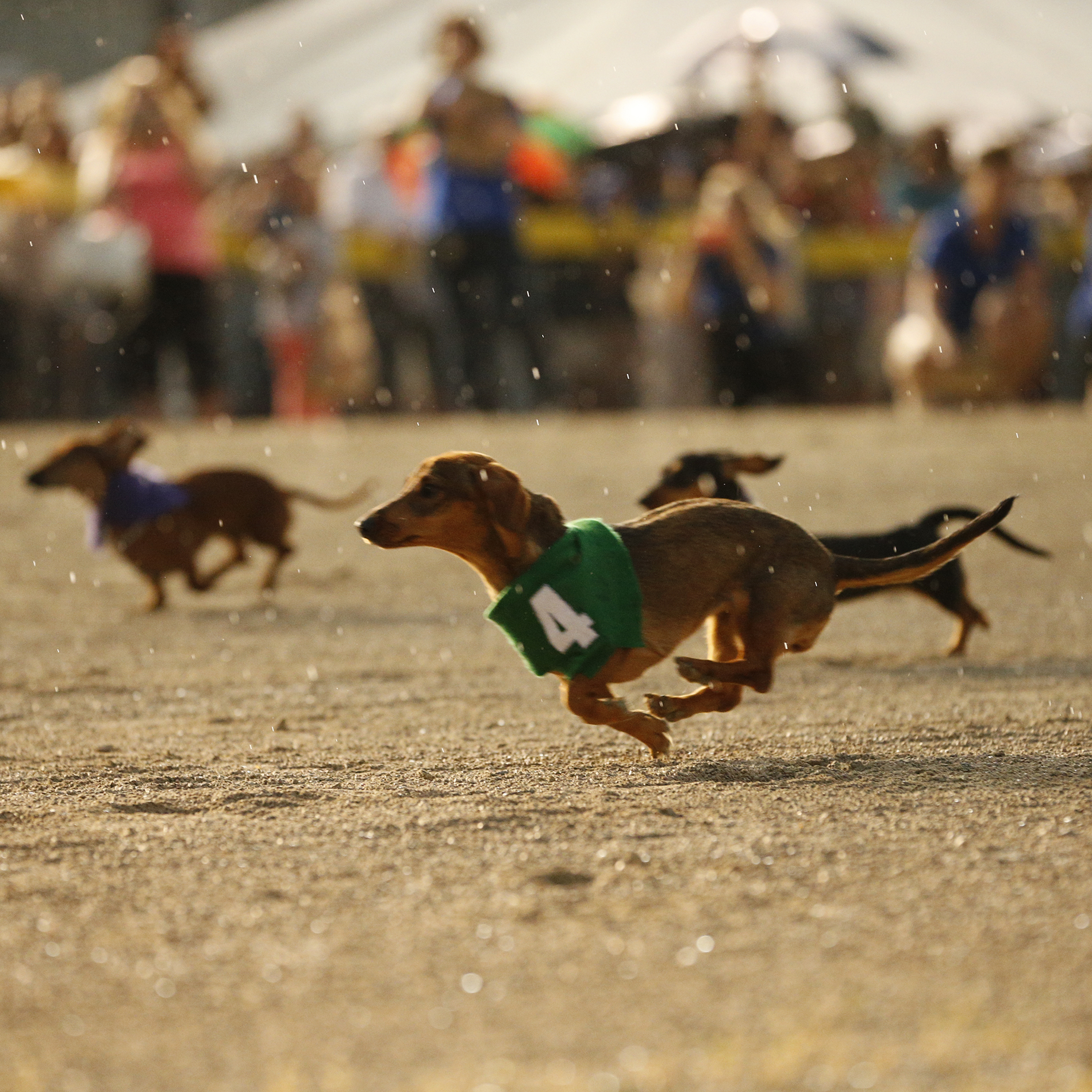 With only 30 race spots to compete, it is essential to preregister for this event.
Registration can be completed via ticket scene and is $35 plus HST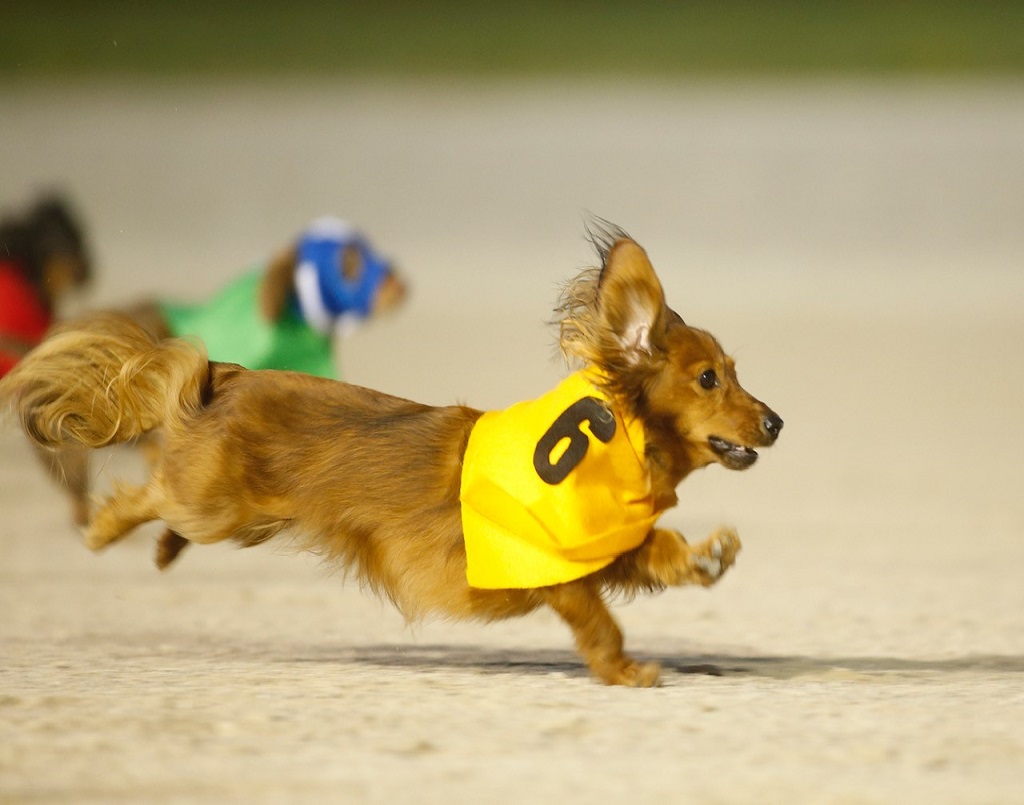 Frequently Asked Questions
Winning Wieners!
Check out some of our past contestants that have strived for top prizes in the race and costume categories.