Back by Popular Demand
Wiener Dog Race
Back by popular demand, one of the biggest events of the season features 30 Dachshunds in a bid for glory. Enjoy 4 dog races and 10 horse races. There are no losers, only wieners! 2020 info coming soon.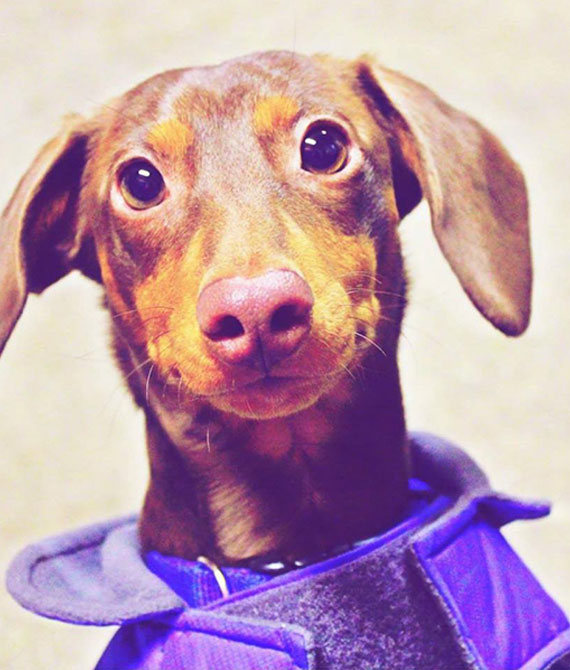 2019 Wiener Dog Races
For Spectators:
4 wiener races
10 horse races
3 restaurants & patio BBQ
3 Food Trucks
Free admission & parking!
2019 Wiener Dog Races
For Dogs:
Get notified about 2020 Race Registration!
WIENER RACE: Max 30 spots
Swag for all participants
Trophy & prizes for race contest winners
All dogs profiled in race program & on TV broadcast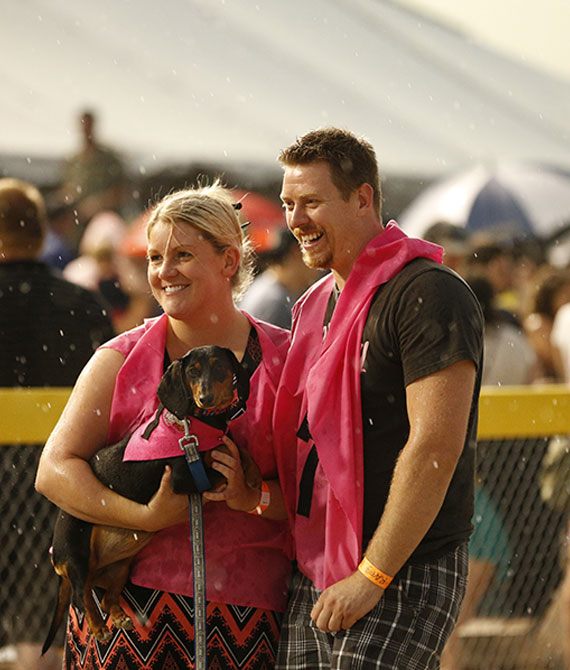 Wiener Dog Race
Frequently Asked Questions
Can't make it to the track? Watch online (starting at 6:00 p.m. EST).
What time are the dog races? Showcased on the racetrack, between the horse races, the Wiener Dog Races will be contested in three qualifying heats starting after Horse Race #5 (approx 8:00). The Final (top 3 dogs from each heat) will be after Horse Race #7 (approx. 8:45). The trophy presentations will be after Horse Race #8 (approx. 9:00).
Meet the wieners
2019 Contenders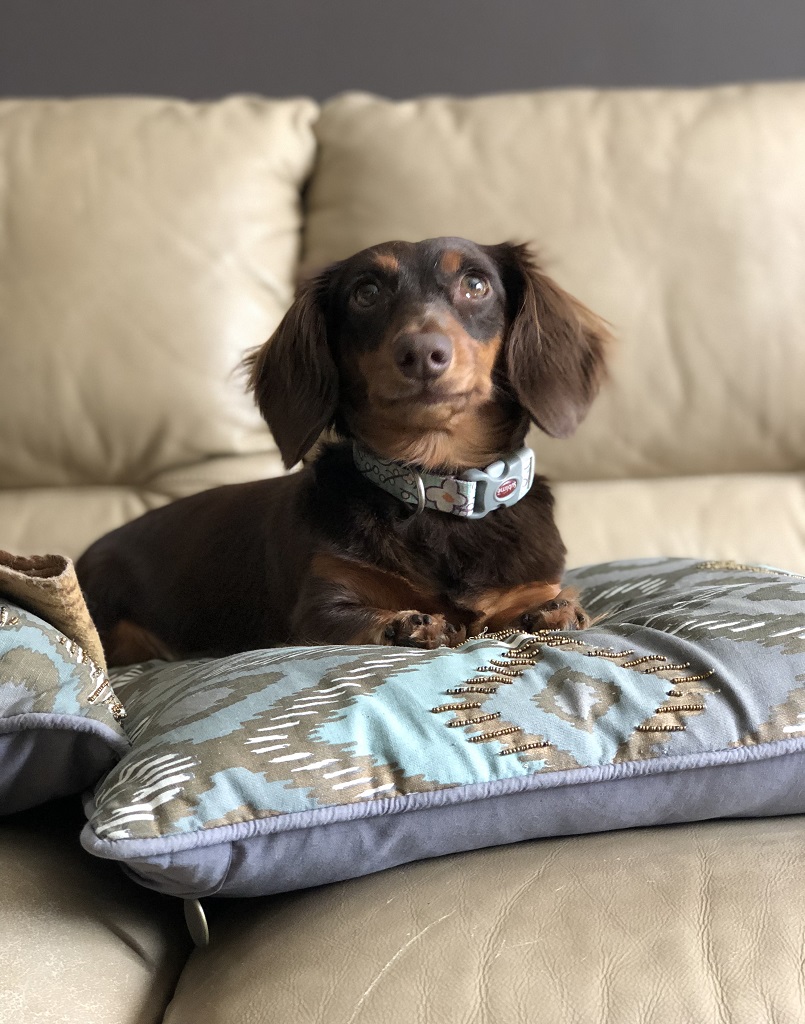 RACE 1 – #1 – Rosie
Age:20mos • Weight:12 lb
Miniature with an anything but miniature heart. Her sassieness is only exceeded by her mischievous behaviour. She will do almost anything for her favourite treat.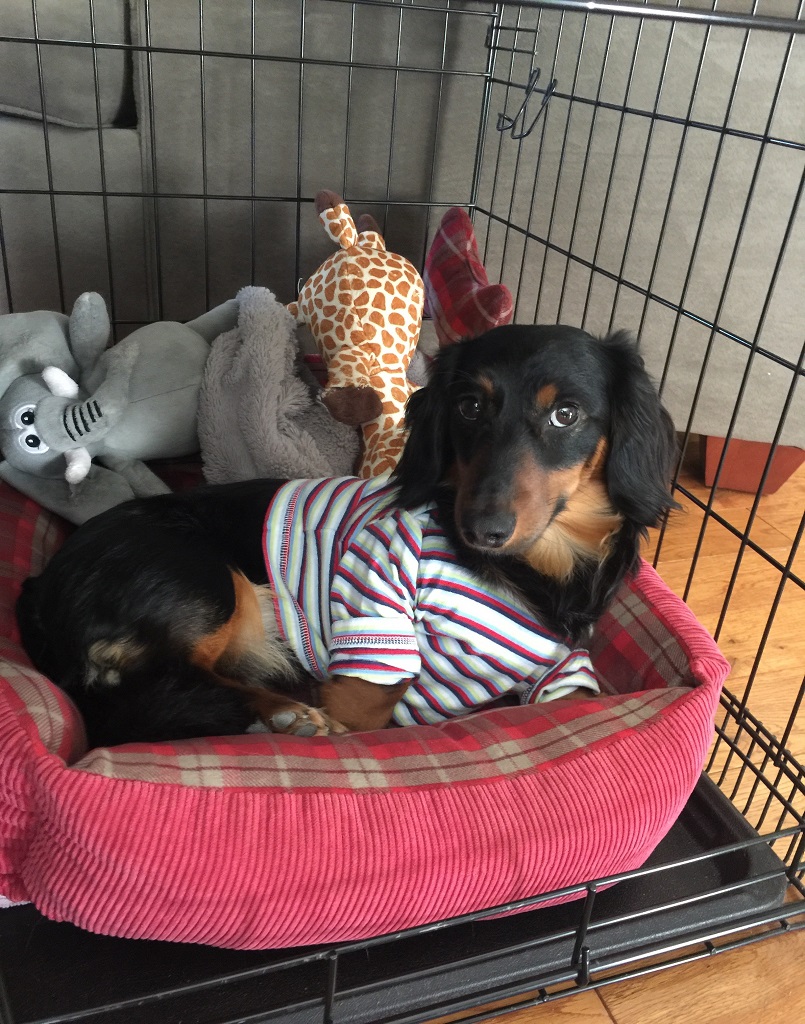 RACE 1 – #2 – Buddy
Age: 19mos • Weight:12 lb
Buddy loves his walks but prefers to nap any chance he gets.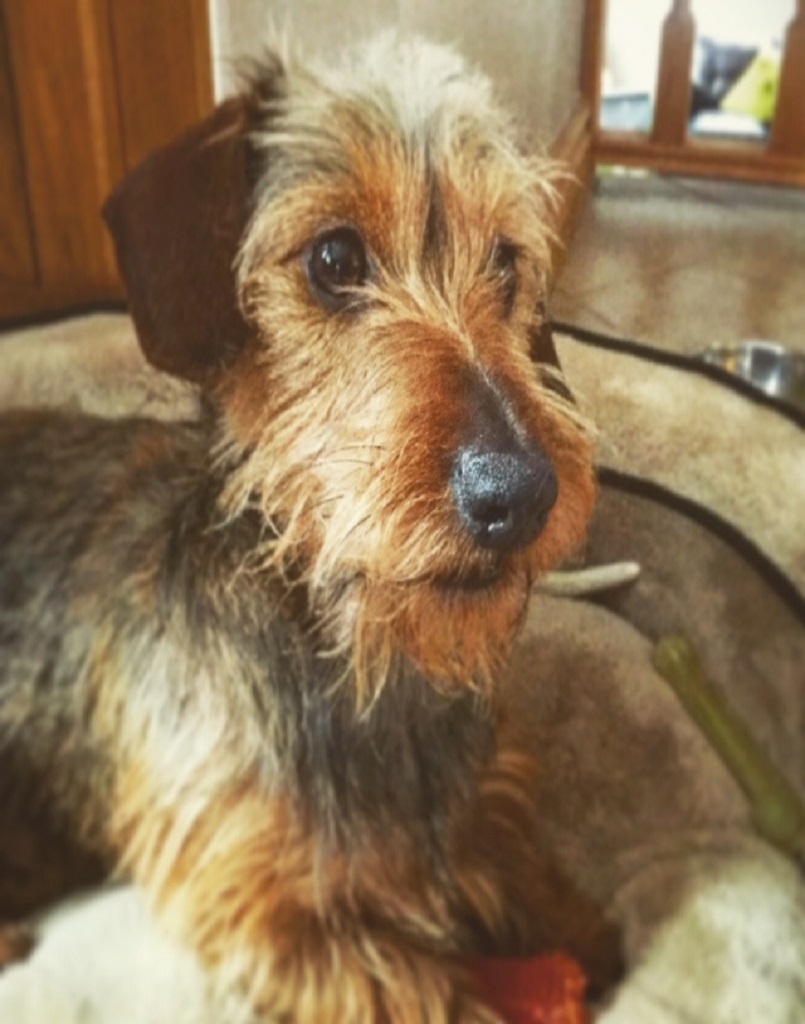 RACE 1 – #3 – Maisie
Age: 2 • Weight: 10 lb
Maisie is cute , cuddly, adorable but most of all fast!!!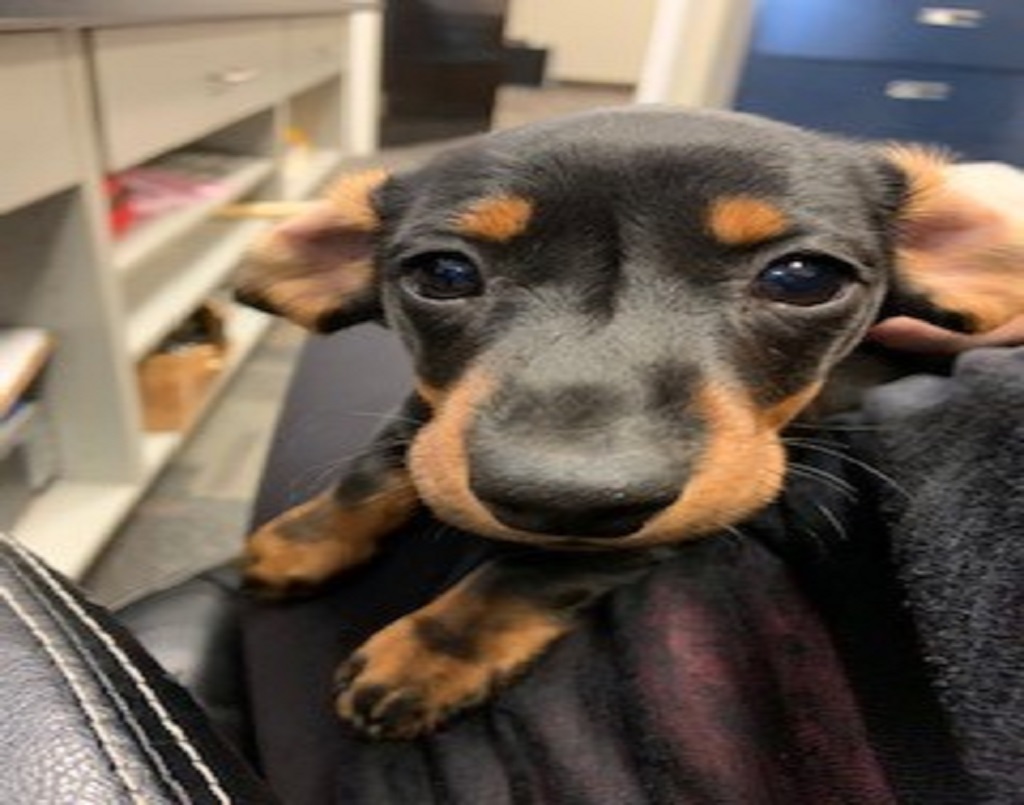 RACE 1 – #4 – Minnie
Age: 13.5wks • Weight: 5 lb
Minnie is a little firecracker. She is very friendly and loves to play.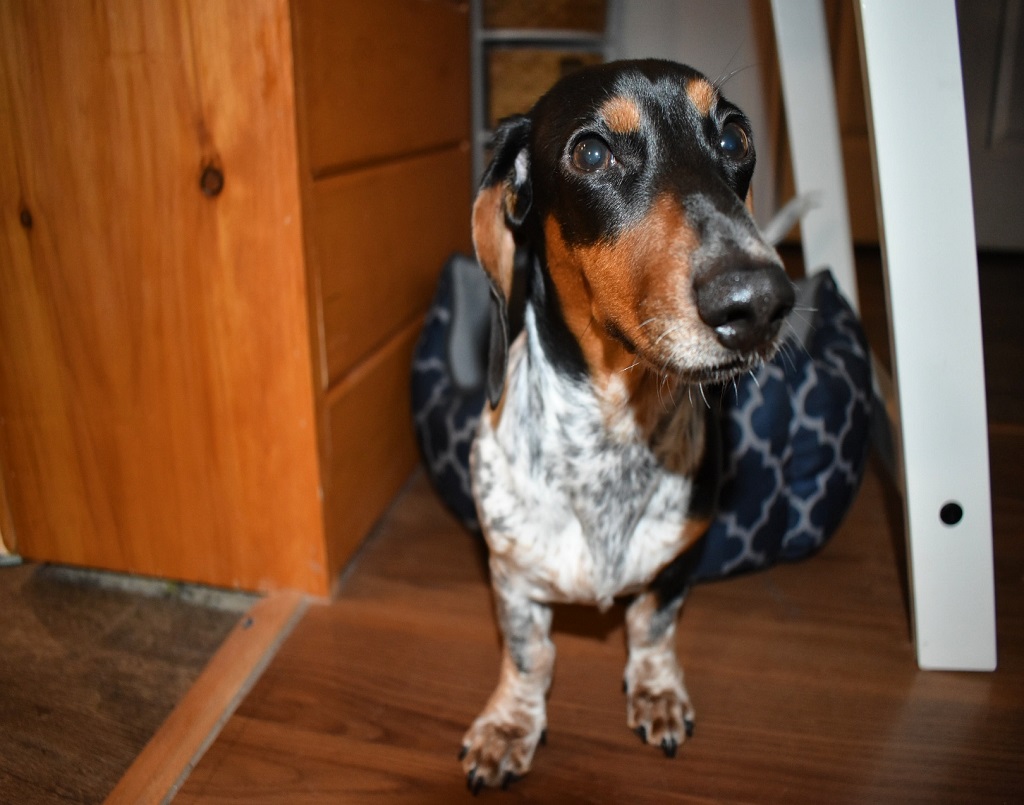 RACE 1 – #5 – Pickle
Age: 9mos • Weight: 10 lb
Pickle is a cocktail weenie filled with love and neediness. Her interests include open mouth kissing, her big sister Olive, and crying for no reason.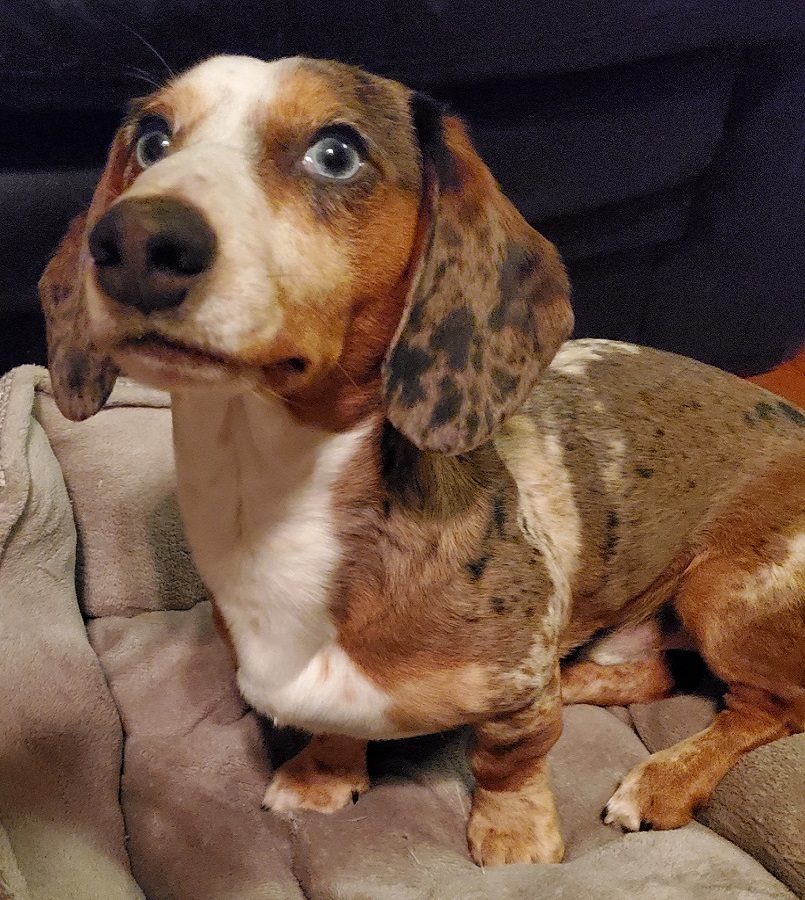 RACE 1 – #6 – Ollie
Age: 1 • Weight: 12 lb
Don't let the blue eyes fool you!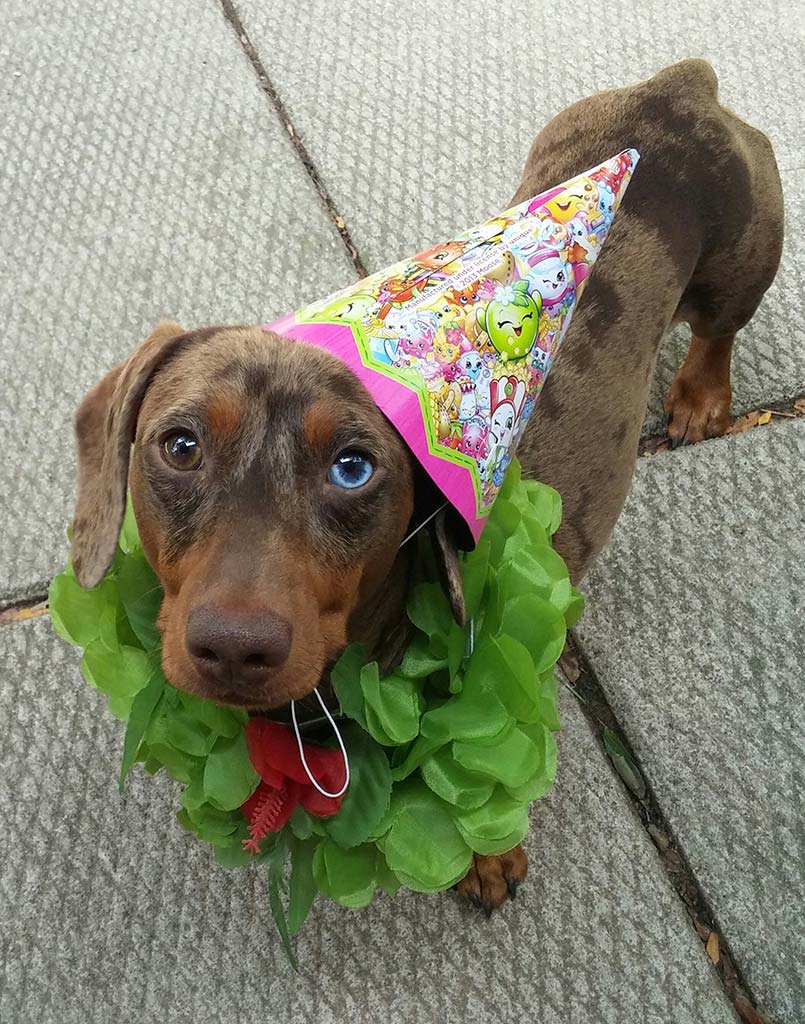 RACE 2 – #1 – Pedro Gonzales
Age: 3 • Weight: 19 lb
An avid wiener racer that has only won once. Still not discouraged! Can run backwards but hopefully won't do that on race day!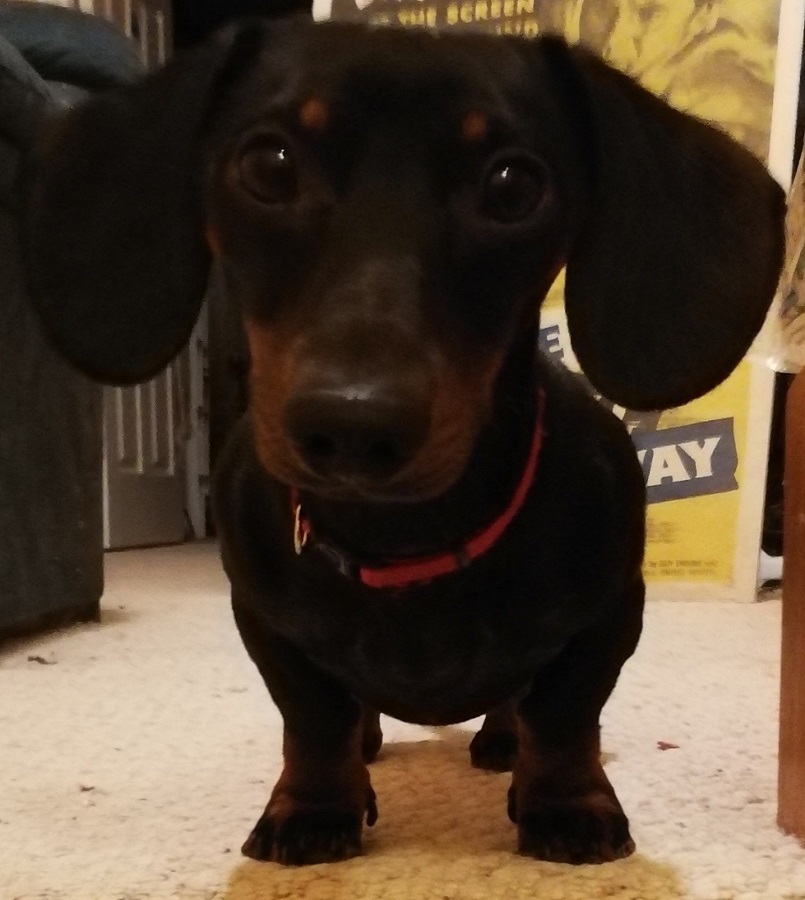 RACE 2 – #2 – Brando
Age: 2 • Weight: 13 lb
Looking to improve from last year. A little heavier and has worked hard to learn to run in a straight line. Chases a squeaky ball & Vincent the cat to stay in shape.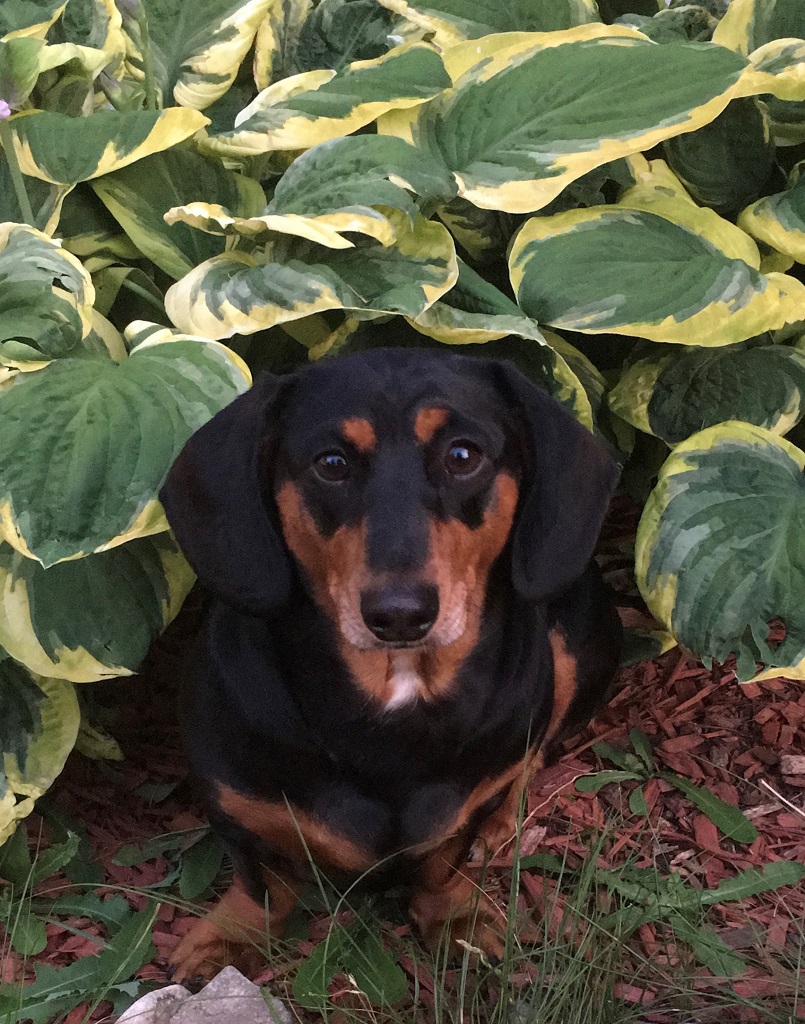 RACE 2 – #3 – Penny
Age: 3 • Weight: 28 lb
Penny loves cuddles and treats! She's hoping to make a come back after some disappointing starts in previous races.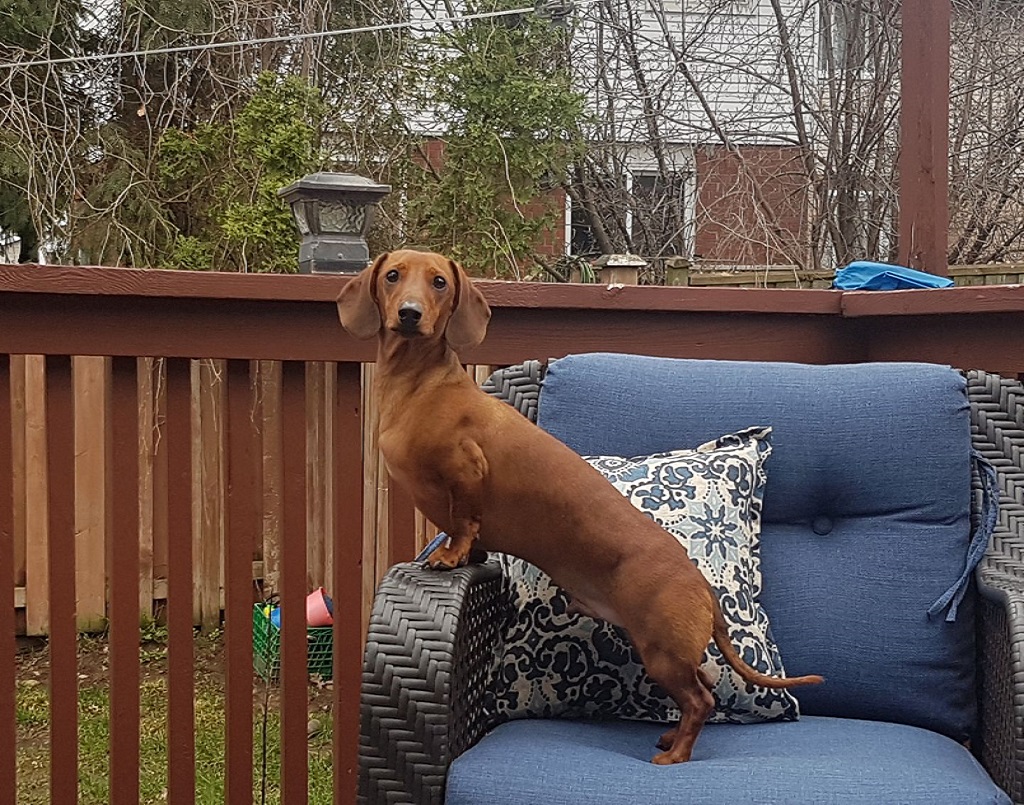 RACE 2 – #4 – Jerry
Age: 2 • Weight: 15 lb
Back for another shot at becoming the 2019 champ! He enjoys naps, belly rubs and getting into trouble with Abby the cat. This guy packs a lot of punch on race day!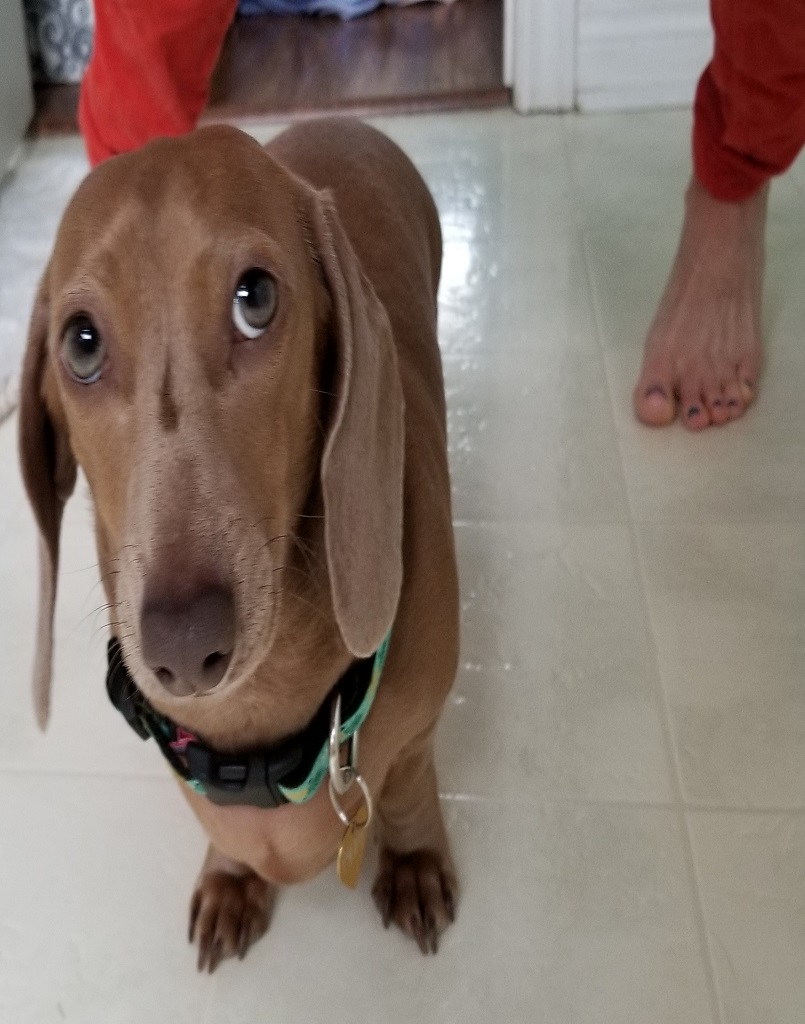 RACE 2 – #5 – Pippin
Age: 3 • Weight: 10 lb
Loves attention, treats and being our friendly neighbourhood greeter. Her mad dash around the backyard, let me know she is ready to try again (3rd time).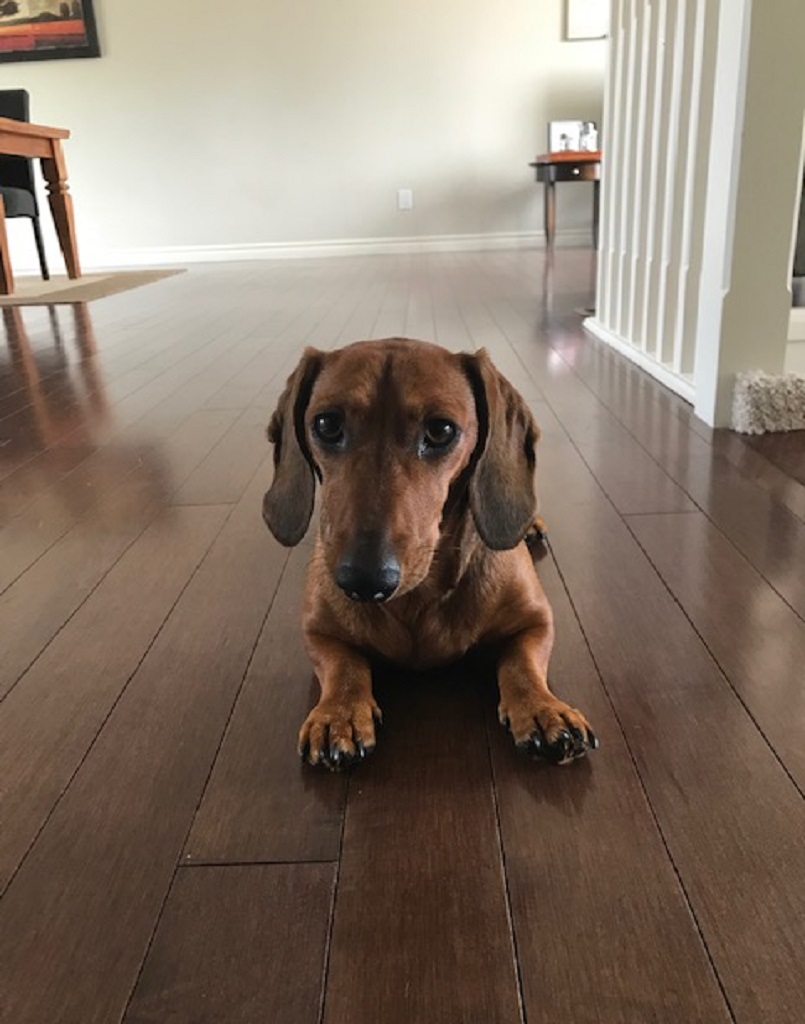 RACE 2 – #6 – Ellie
Age: 2.5 • Weight: 15 lb
Very energetic dog who loves to fetch her toy for hours and then relax in the pool. All you need to do is meet her once and she will be your best friend.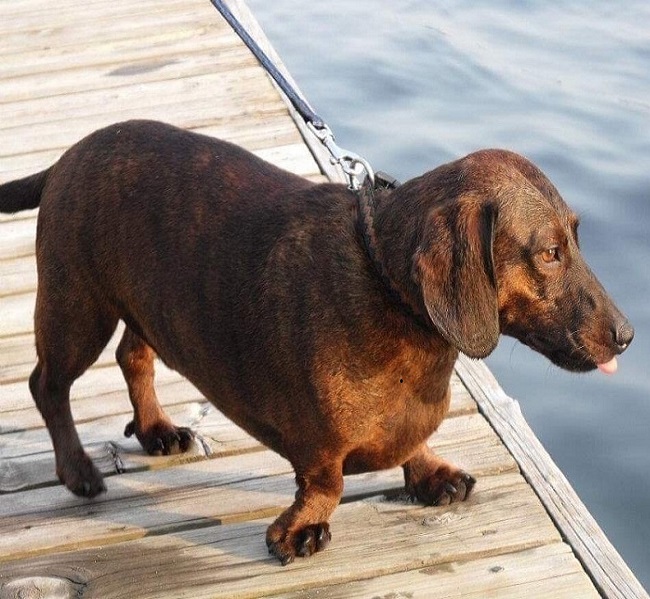 RACE 3 – #1 – Bentley
Age: 11 • Weight: 19 lb
Bentley is full of personality and LOVES people! Also LOVES food and would do almost anything for a treat! He is very excited about his first race!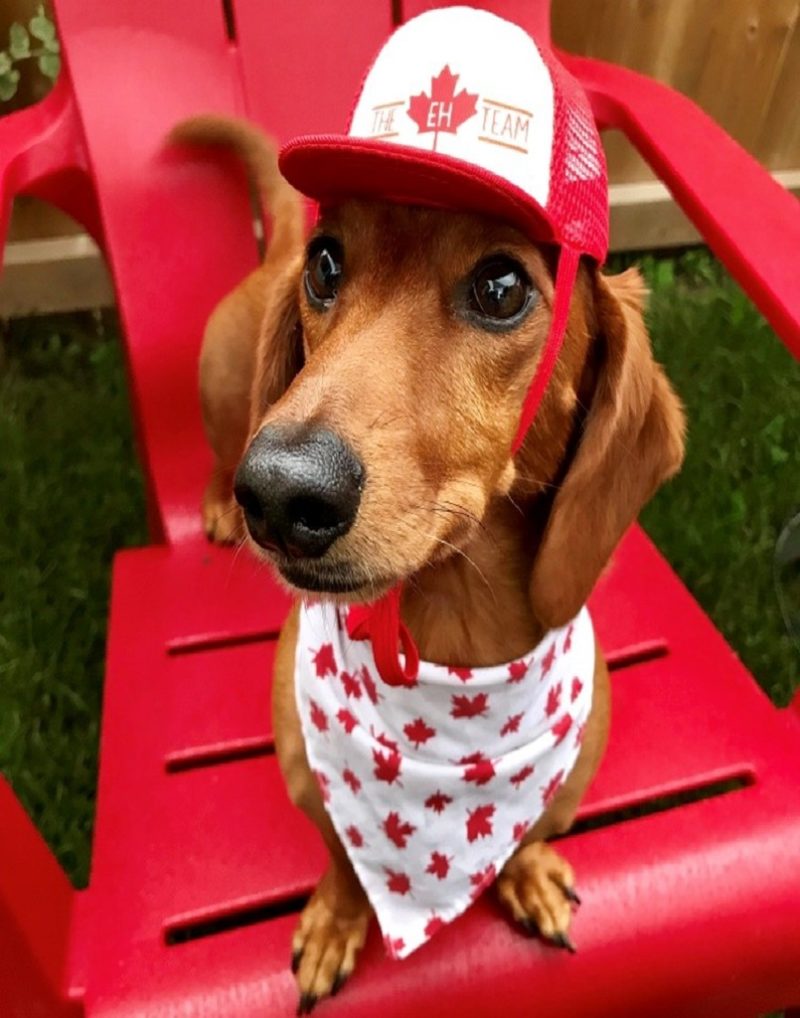 RACE 3 – #2 – Mustard
Age: 5 • Weight: 15.5 lb
Little dog with BIG personality! Hoping to regain his 2017 "Golden Wiener" title in 2019, after placing a close second in 2018! Mustard's favourite event of the year!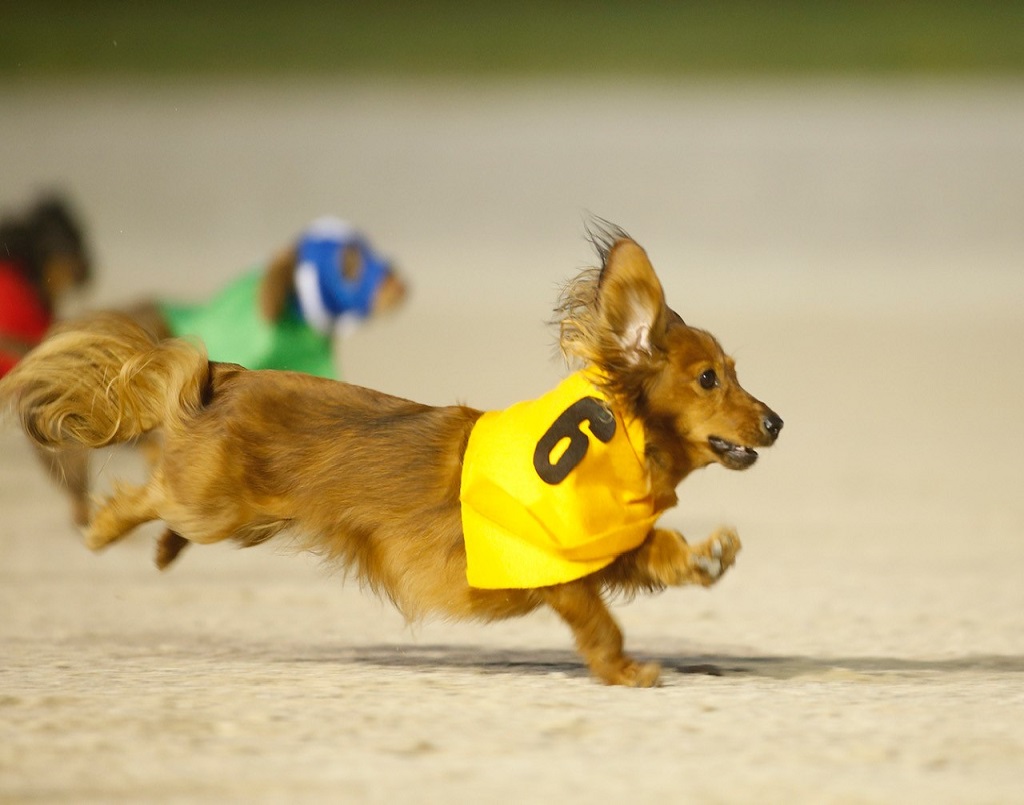 RACE 3 – #3 – Dashpig
Age: 5 • Weight: 15 lb
2018 Champion: Dash loves snugging with his family, chasing balls and eating snacks!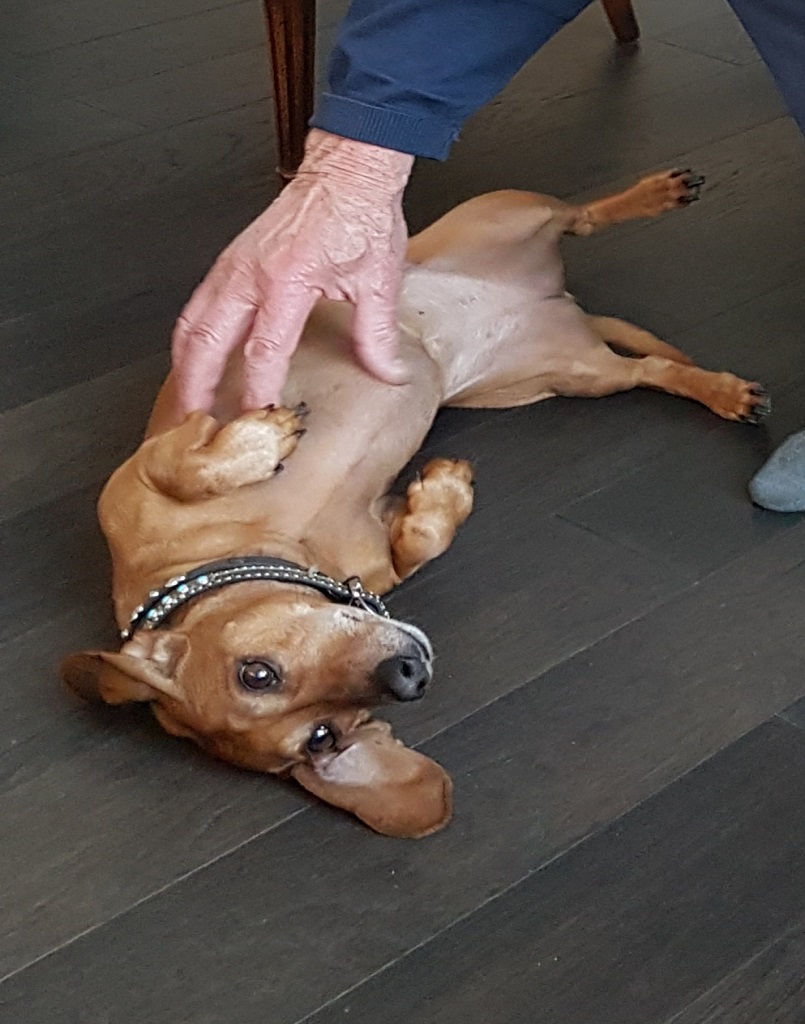 RACE 3 – #4 – Daisy
Age: 7 • Weight: 25 lb
Daisy is a lovable, zany and speedy wiener!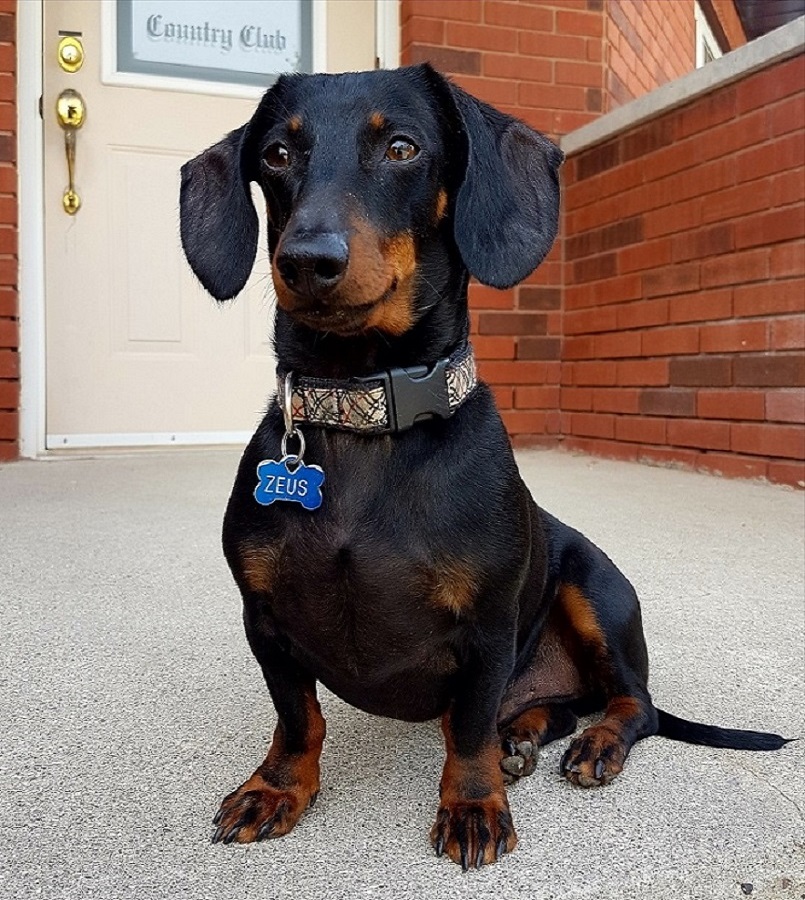 RACE 3 – #5 – The Mighty Zeus
Age: 5 • Weight: 14 lb
Zeus is a loveable black and tan wiener dog. He enjoys Sun bathing, car rides, hunting around the farm and playing with his friends.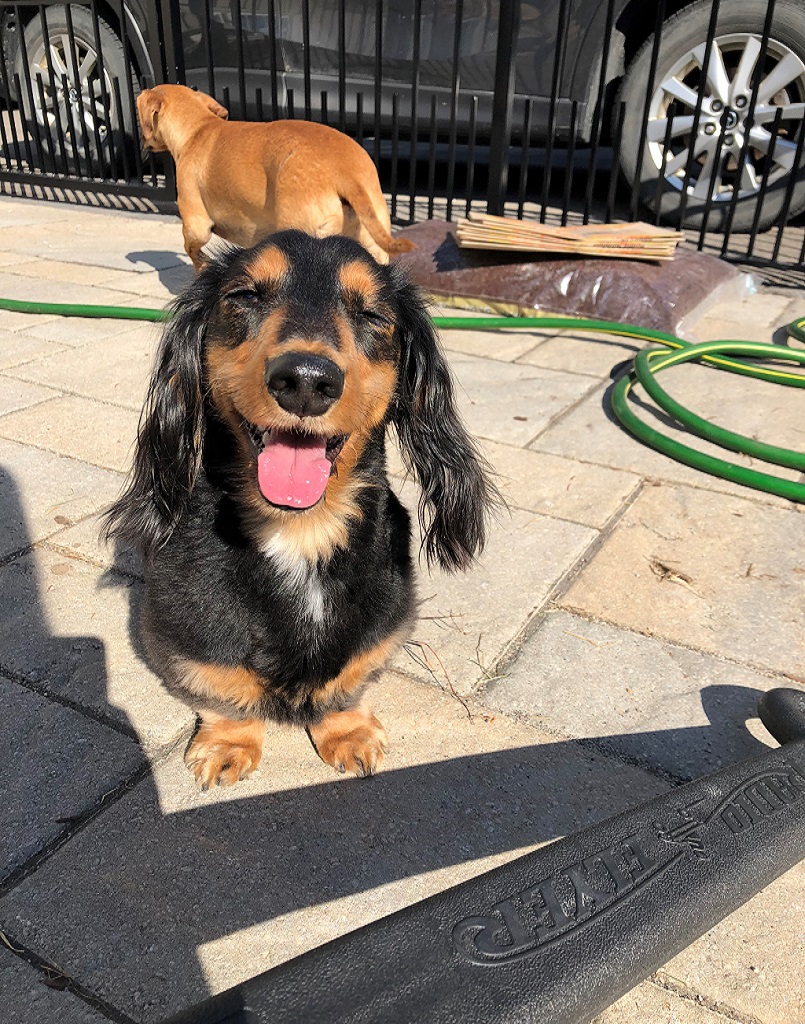 RACE 3 – #6 – Flash
Age: 4 • Weight: 14 lb
Flash lives up to his name. He loves chasing squirrels & rabbits and is currently working at Canine Balance Training as a demo dog.