Award-winning musical comedy
Musical Murder Mystery Dinner Theatre
Musical Murder Mystery Dinner Theatre at Grand River Raceway features award-winning musical comedy productions, written and performed exclusively for our guests.
These quirky shows tell highly original stories about the musicians who shaped the soundtracks of our lives. Heavily researched and lovingly written, each production is a fun mix of historical fiction and charming renditions of the songs you love.
Enjoy a delicious, homemade 3-course meal at Grand River Raceway as fab songs and hilarity abounds in this unique, killer night-out with your family and friends.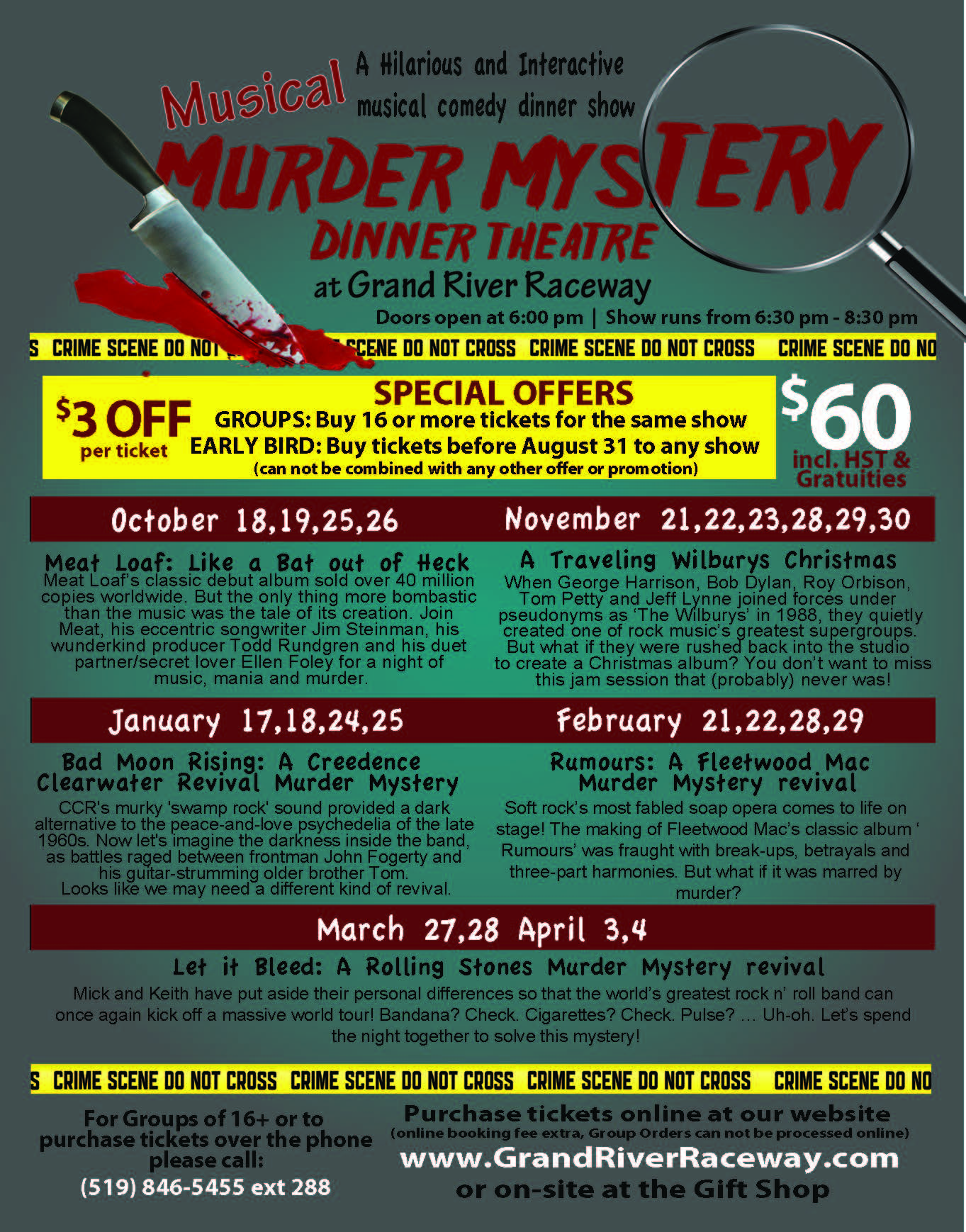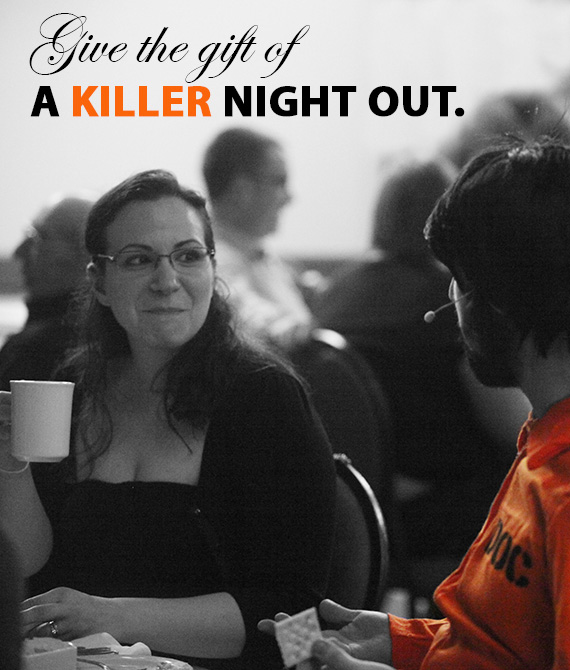 A Killer Gift
The gift of fun.
Gift Tickets can be redeemed for any show in our 2019/2020 season (October – April).
BUYER: Purchase gift tickets by calling (519) 846-5455 ext. 288 (credit card required) or in our Gift Shop. The recipient of your gift can redeem the tickets for any show listed below.
RECIPIENT: Lucky you! Follow the instructions listed on your gift ticket to redeem your gift tickets online for the show of your choice.
Back by Popular Demand...
Let it Bleed:
A Rolling Stones Murder Mystery (Revival)
Grand River Raceway and Elements Casino Grand River have temporarily suspended operations as of midnight March 15, 2020.
All shows for this production are canceled and complete refunds will be issued to ticket-buyers.
This is the final production in our 2019-20 playbill. Our 2020-21 playbill will be announced at a later date. Join our mailing list to ensure you're notified.
Mick and Keith have put aside their personal differences so that the world's greatest rock n' roll band can once again kick off a massive world tour! Bandana? Check. Cigarettes? Check. Pulse?… Uh-oh. Let's spend the night together to solve this mystery!
DATES:
• March 27, 2020
• March 28, 2020
• April 3, 2020
• April 4, 2020
GROUPS: Save $3/ticket when you buy 16 or more tickets for one show. Call us at (519) 846-5455 x288 to book.
• Italian Wedding Soup
• Chicken Parmesan (Breaded Chicken breast topped with marinara and mozzarella cheese, then baked)
• Fettuccine Alfredo
• Vegetable Medley (Zucchini, Carrots, Cauliflower, Italian Green Beans, Lima Beans)
• Dessert: Pecan Pie
Dinner is served buffet-style. We are pleased to accommodate dietary restrictions with advance notice (preferably 10 days' notice) by calling (519) 846-5455 ext. 288 or bookings@grandriverraceway.com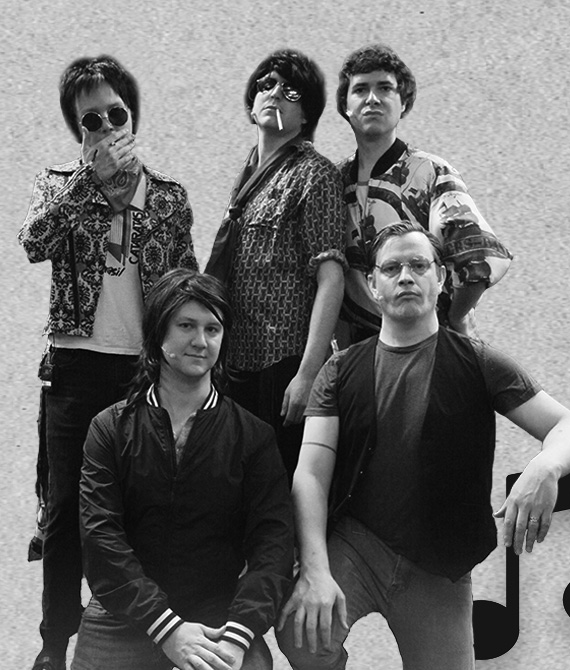 Murder Mystery
Frequently Asked Questions