GRR and Rotary Club of Fergus-Elora present
Super Bingo
Since 2005, Grand River Raceway has partnered with the Rotary Club of Fergus-Elora to present monthly bingos, which have raised more than $500,000 for important community initiatives such as: the Groves Hospital Redevelopment Campaign, added ice pad and indoor swimming pool at the Centre Wellington Sportsplex  in Fergus; and the re-development of Stait Park in Fergus.
Doors open at 11:00 a.m. and the caller starts at 1:00 p.m.  Early arrivals are assured of a seat!
For details about the monthly Bingos, visit the Fergus-Elora Rotary Club website.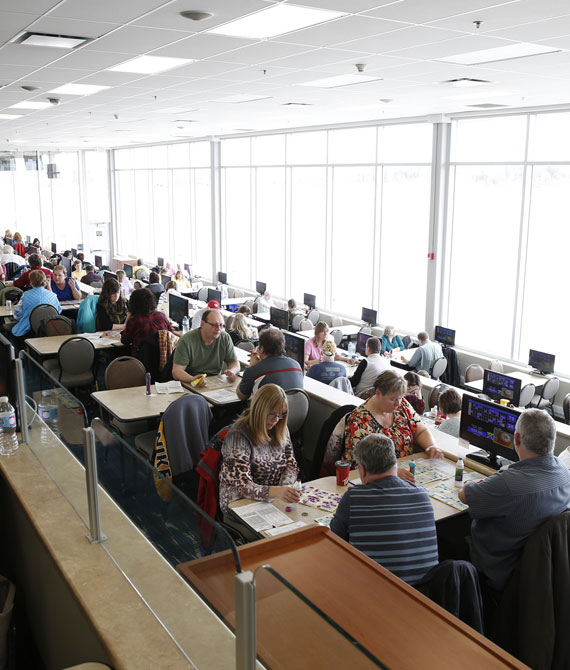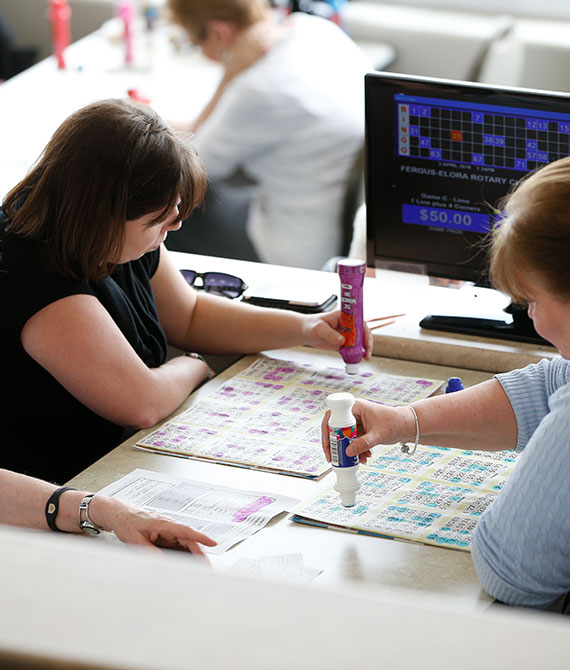 Bingo
2020 Schedule
• Sunday, January 5
• Sunday, February 2
• Sunday, March 1
• Sunday, April 5 – canceled 
• Sunday, May 3
• Sunday, June 7
• Sunday, July 5
• Sunday, August 9
• Sunday, September 6
• Sunday, October 4
• Sunday, November 1
• Sunday, December 6