Event Spaces
Event Highlights
Christmas Parties
You have lots of options when booking a spot for your next off-site meeting, conference or corporate event.
Grand River Raceway is located across from the Elora Gorge, a quick jaunt from the village's historic
downtown, and a short drive from Guelph and Kitchener-Waterloo.
We'd like you to consider us because we're a bit different; we're located in Elora — just far enough to get your head out of the office and into the game. Other factors for you to consider include: Award-winning service, unique rental spaces on our beautiful 53-acre property, fresh in-house catering, one-of-a-kind amenities like slots gaming & live horse racing to cap off your meeting or event, and plentiful and free parking.
The Lighthouse
Please note the Lighthouse Restaurant is currently closed and unavailable for rentals. We are renovating and expanding this space to serve you better.
Our $4 million expansion of the current Lighthouse building will include grand event spaces and a larger kitchen to provide enhanced services. This new space will open Summer 2020.
Great for:
Large meetings and events - our $4 million expansion will include grand event spaces. Stay tuned for more details, or reach out to our bookings department at the bottom of this page.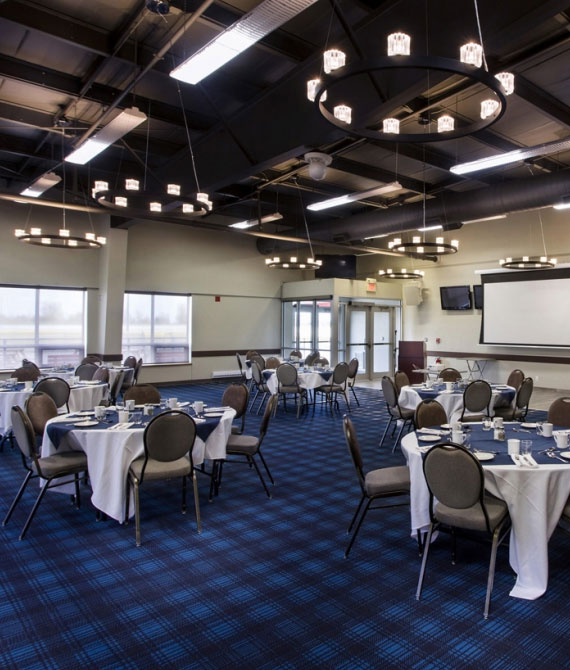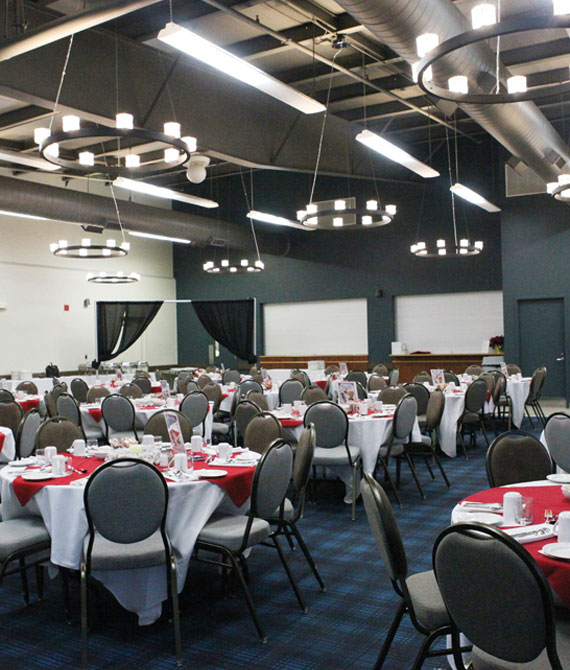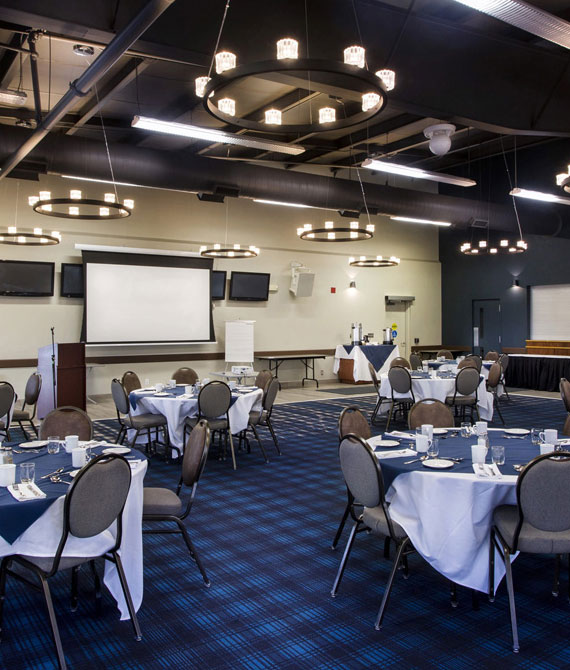 The Wellington Room
This spacious party room provides seating for 65 for dining or meetings, and is available in a variety of table set-ups. Full A/V set-up is also available.
Combine the Wellington Room & Board Room for the Grand Combo. Combined for maximum space and utility, seats 90 for dining or meeting/mingling.
Great for:
Workshops/Meetings, Presentations, Christmas Parties, Celebrations
Floorplan
Details
A/V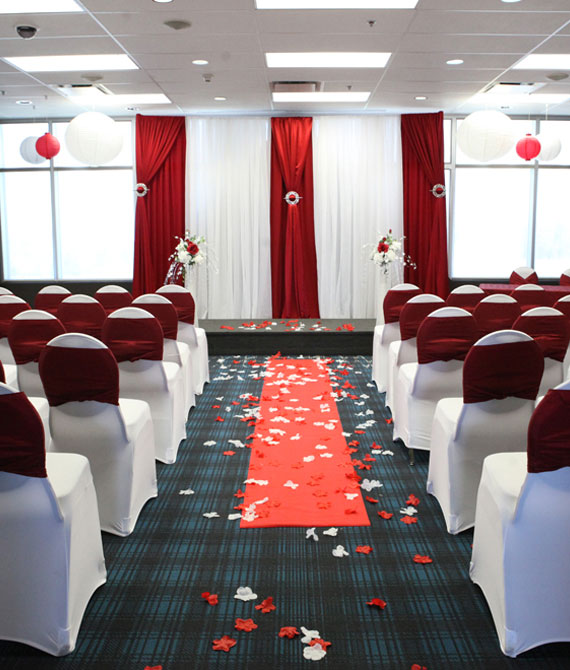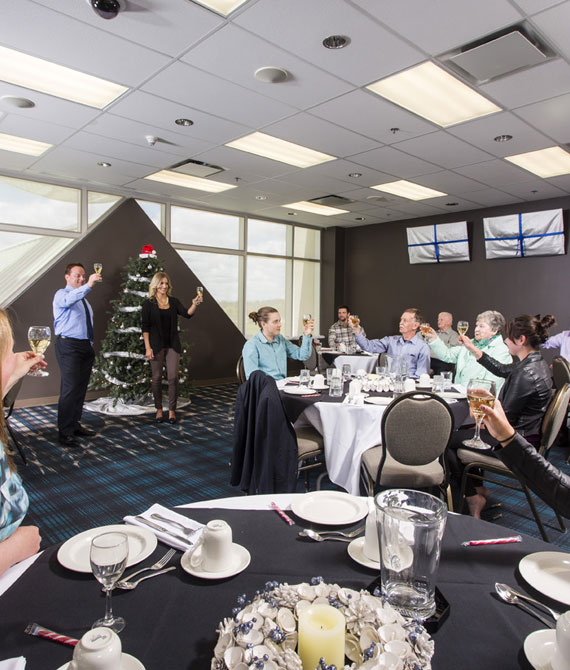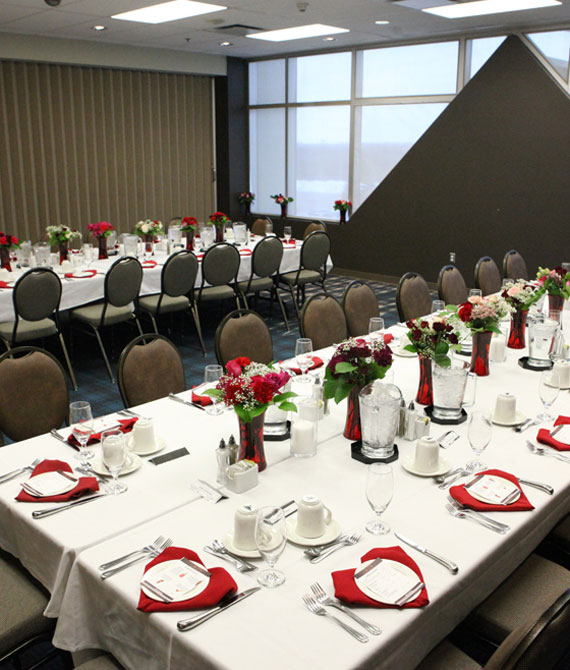 The Captain's Quarters
Unique! This beautiful tiered dining room seats 210 across five levels. With TVs at all 50 tables, and complete A/V capabilities, this is a perfect venue for a live speaker/presenter on the bottom tier and coverage on the TV monitors. The southern wall features an all-glass unobstructed view of Grand River Raceway's 53 acres.
Great for:
Speaker & Meal, Mayor's Breakfast, Presentations, Monthly Bingos
Floorplan
Details
A/V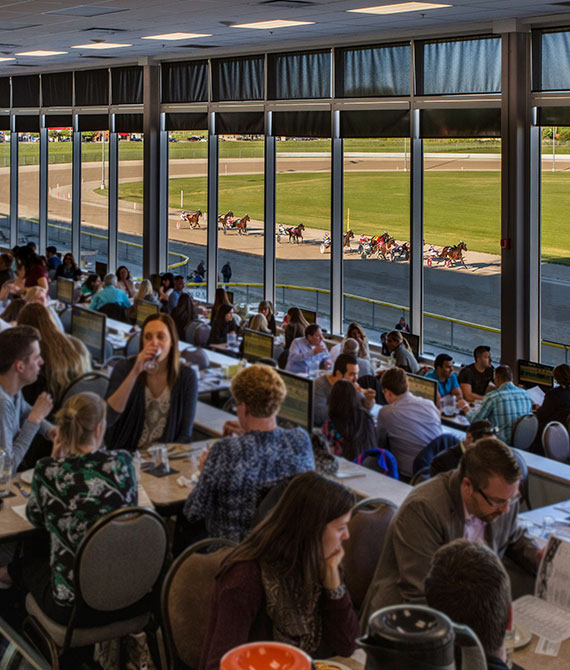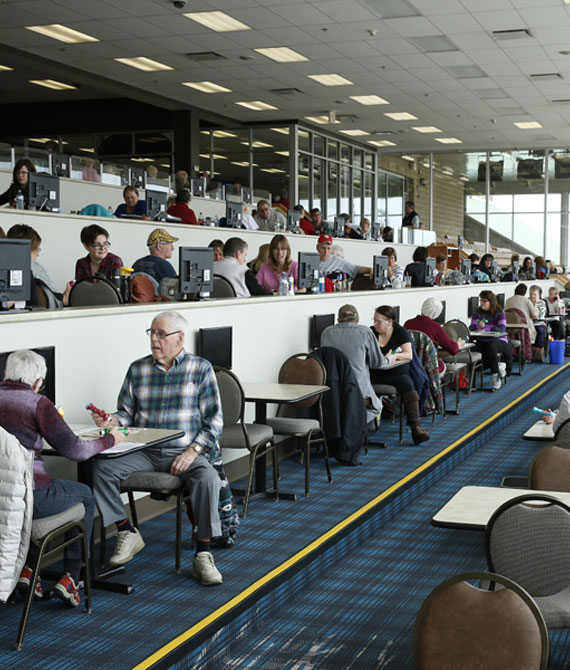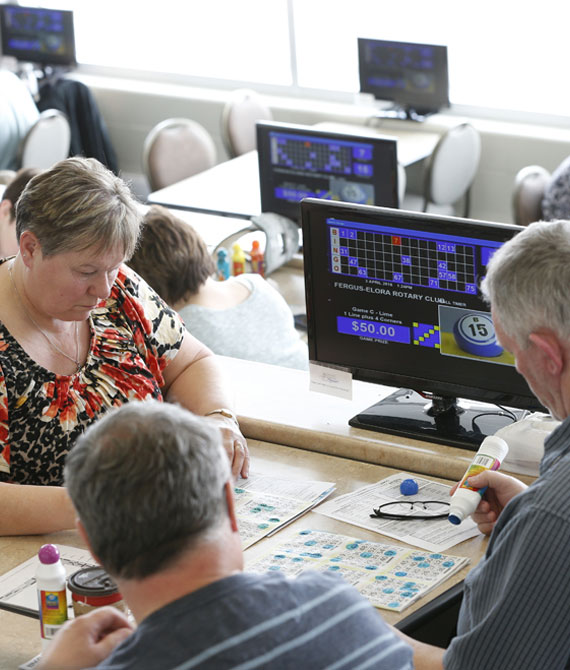 Main Building - 2nd Floor Lobby
The 2nd Floor Lobby in the Main Building is a great addition to your rental of the Wellington Room, Board Room, and/or Captain's Quarters. This space provides breakout areas for meetings and workshops, boosts networking/mingling at a reception and gives you more room to sell for a vendor show. To inquire about pricing and available options for this space, please contact the Bookings Department.
Great for:
Break-out areas for meetings, Business Receptions, Vendor Shows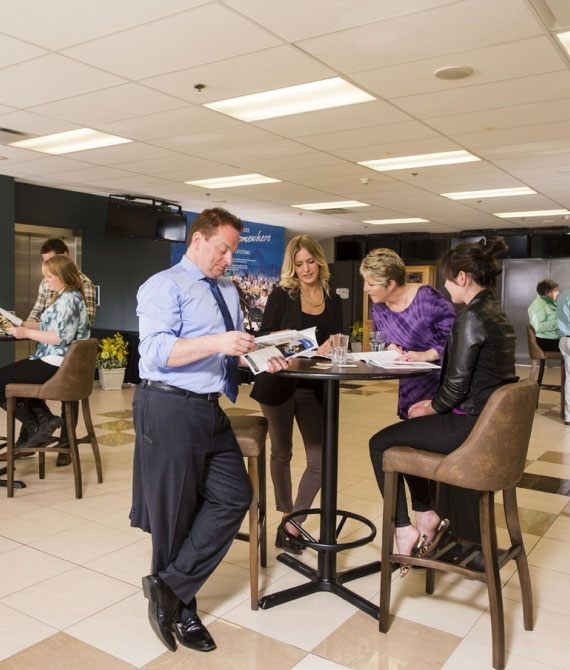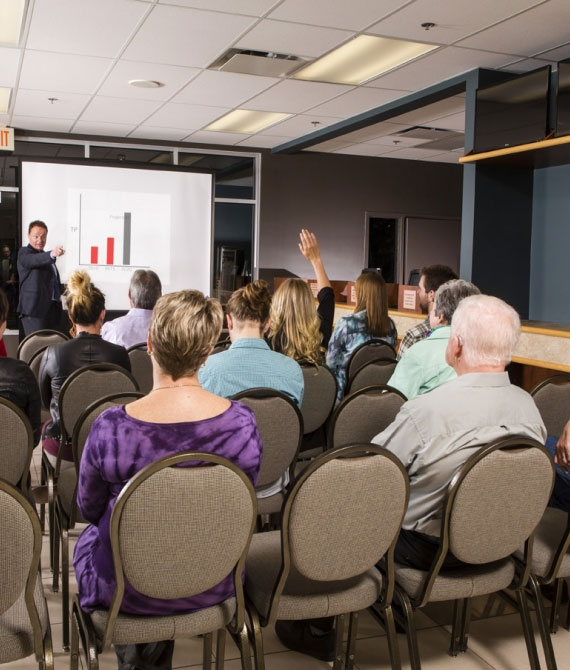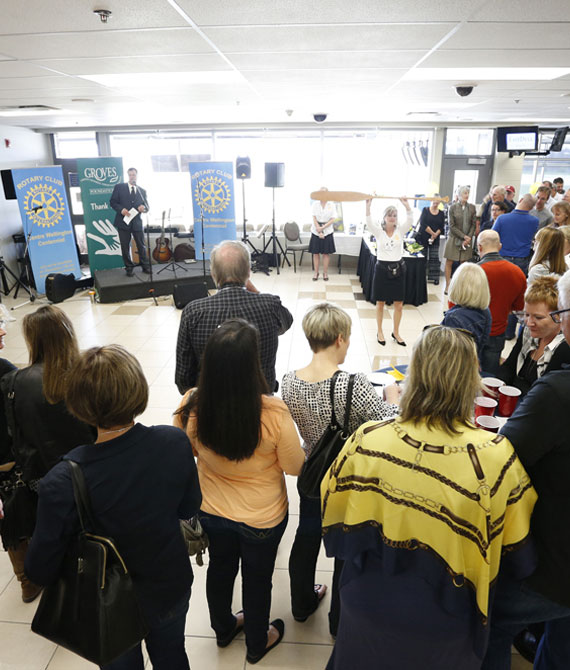 Paddock & Annex
The Paddock adjoins the Annex area. Both spaces are located in the same building as the Lighthouse Restaurant. These spaces can be used individually or as a single venue. These spaces are ideal for events such as animal shows and sales, dog training, 4H events, farmers markets and trade shows. Please contact the Bookings Department for details.
Great for:
Animal shows and sales, Dog training classes/events, Vendor/trade shows and markets
Floorplan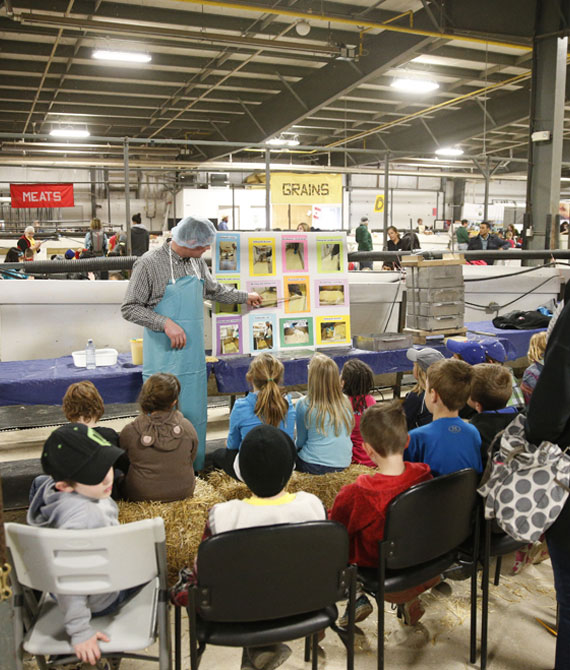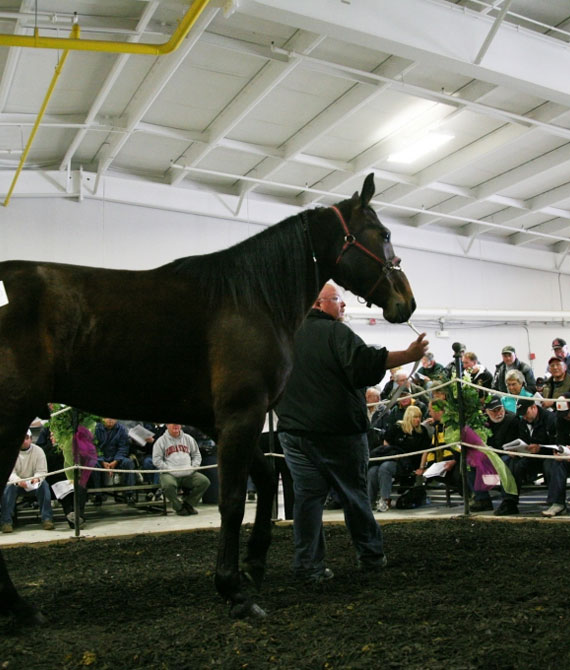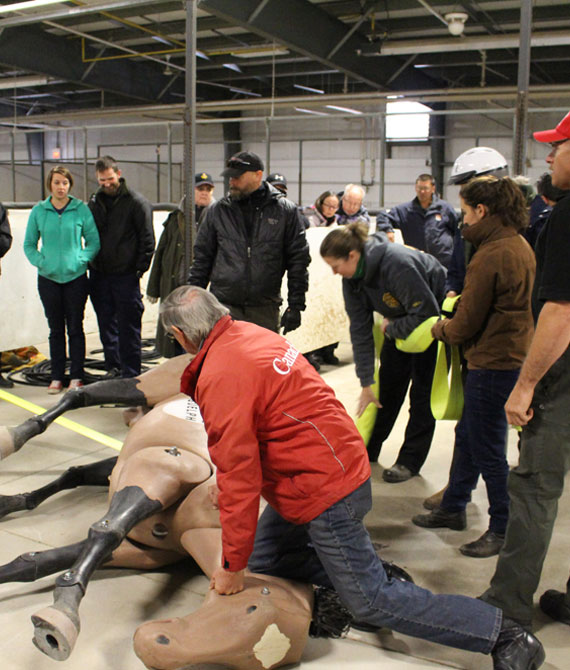 Infield/Grounds
With 53 acres, a racetrack, grandstand seating and plenty of greenspace, the grounds at Grand River Raceway are full of opportunity for your unique event. We've hosted Truck & Tractor Pulls, recreational baseball tournaments, equestrian games, large animal rescue workshops, and plenty more. Please contact Bookings Department for details.
Great for:
Animal shows and games, Outdoor festivals and events, Workshops and demonstrations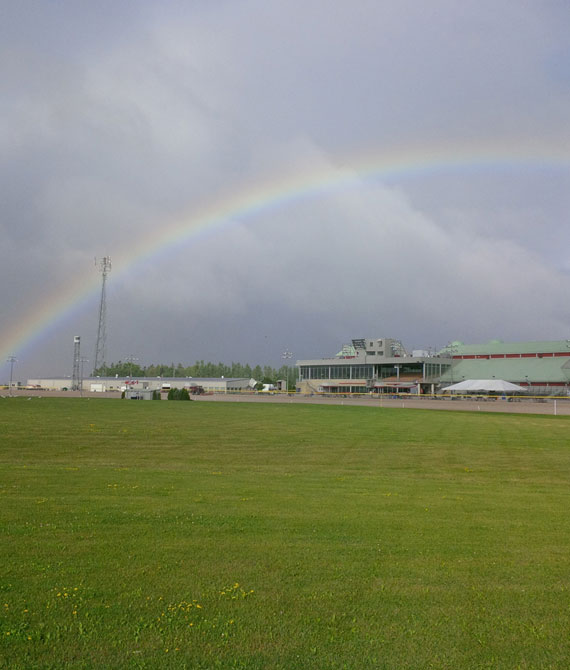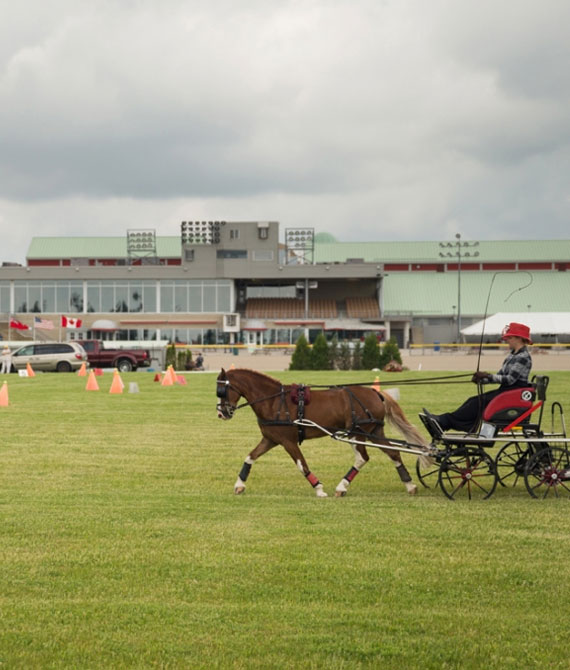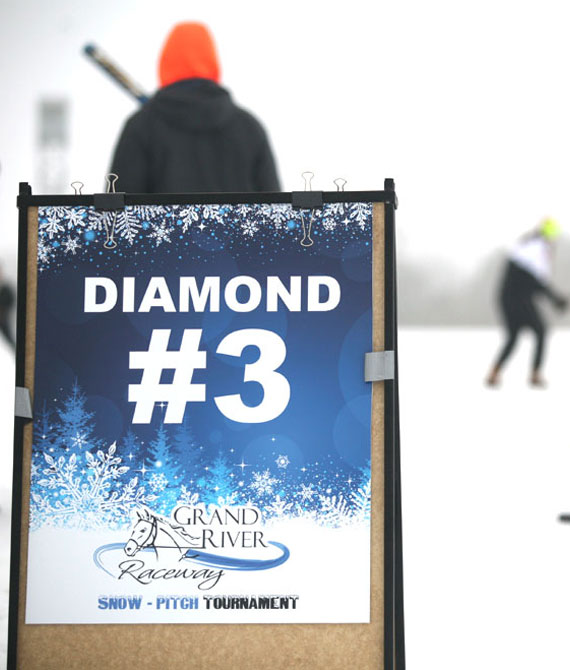 We service all types of typical Meetings & Events requests, but our specialty is providing creative solutions for unique needs.
Need a conference space and 450 bagged lunches? We can do that. Need an engaging team-building exercise and dinner? Yep, we do that. Need a weekend workshop space, a 15ft. hole for a demo rescue, plus all breakfasts, lunches and snacks? We can do that too.
Grand River Raceway boasts a 53-acre site with great outdoor spaces, event tent, racetrack, paddock (barn) building, tiered restaurant, traditional event spaces, and other unique amenities.
All of these great spaces and amenities are at your fingertips! So, bring us your unique needs and we'll work together to make your great event take shape.
CEVA Team Building
The CEVA veterinary health company contacted Grand River Raceway inquiring about a unique group exercise that would act as both a teambuilding experience and a training session about the new product they were launching.
Our Bookings Coordinators reached out to our friends at the Hands On Horses Program, and were able to offer CEVA an incredible experience. Custom events like this one are what we do best.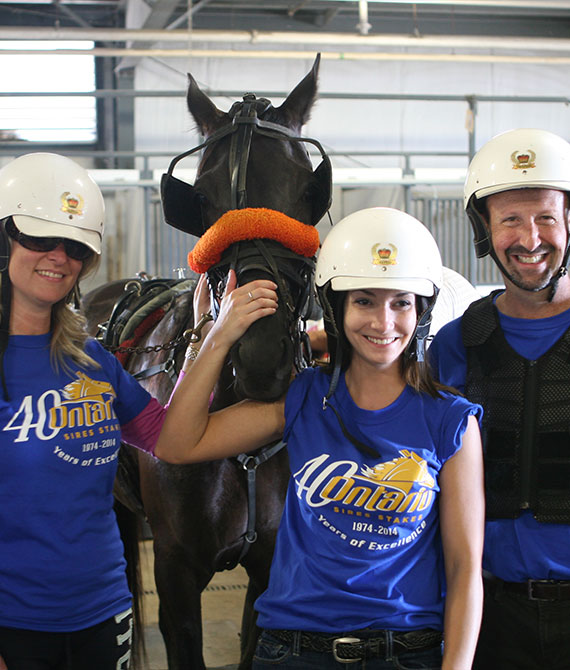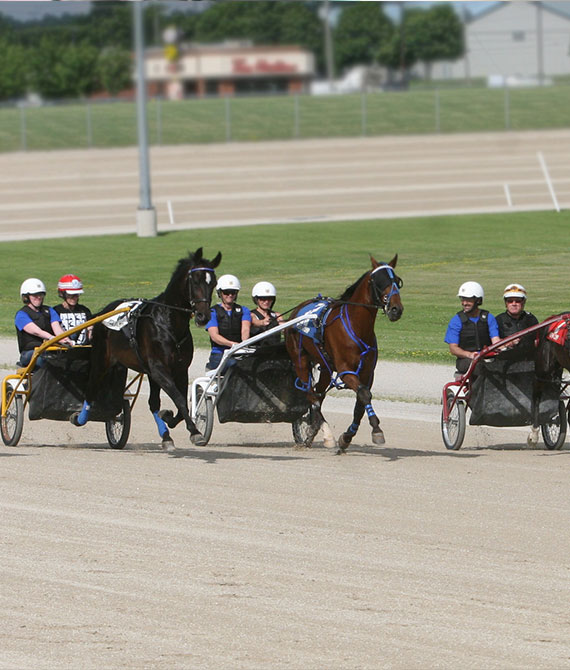 Animal Rescue Workshop
Grand River Raceway hosted a two-day Large Animal Emergency Rescue Awareness training program organized by Equine Guelph. We dug a 15-foot-deep pit on the property so participants could practice different ways of removing a horse mannequin that had "fallen" into the pit.
The class was at capacity, with 90 people taking part, most of them firefighters, police officers, veterinarians and horse owners.
We also provided use of our tractors and other machinery, indoor demo space in the Paddock (Barn Building), plus catering service and meeting space in the Lighthouse Restaurant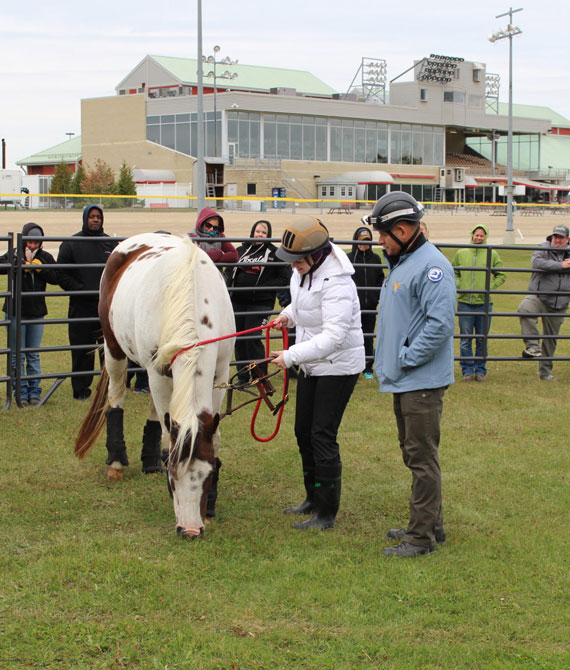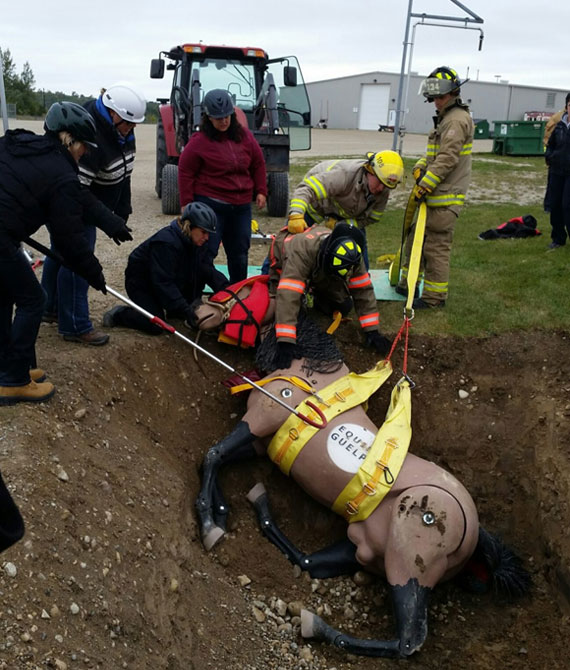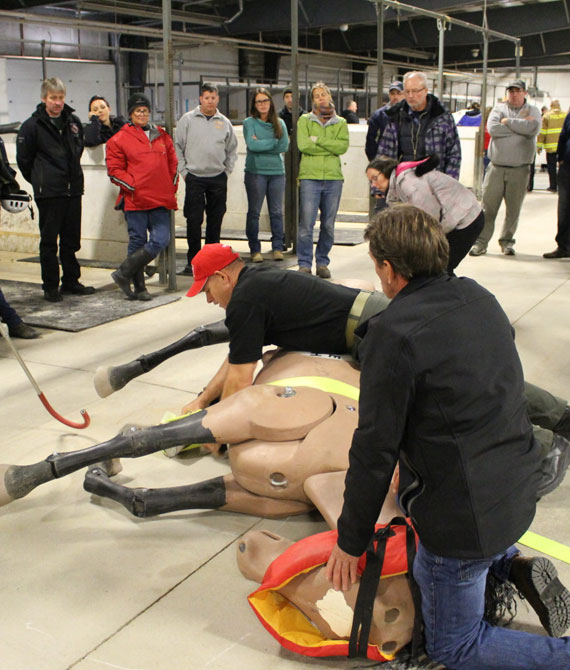 Careers In Agriculture Trade Show
We worked with the Career Education Council to host a Careers in Agriculture Conference for more than 450 local high school students. Grand River Raceway's Meetings & Events Services coordinated the use and setup of three unique rental spaces with AV, pre-event video editing and catering… in this case 450 bagged lunches!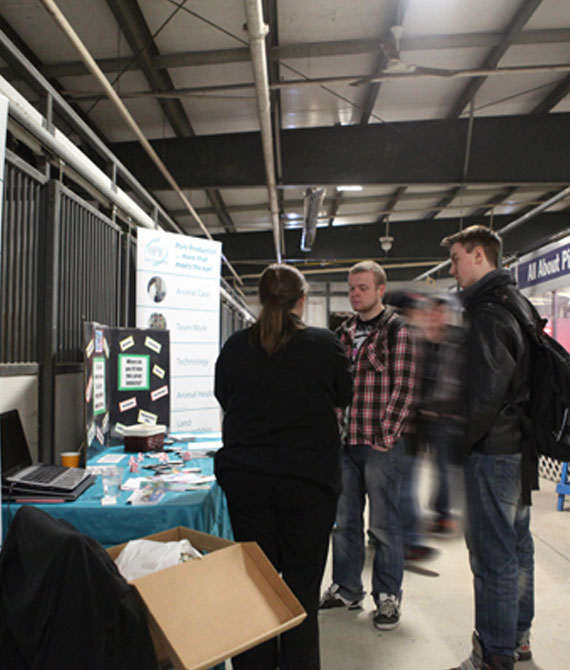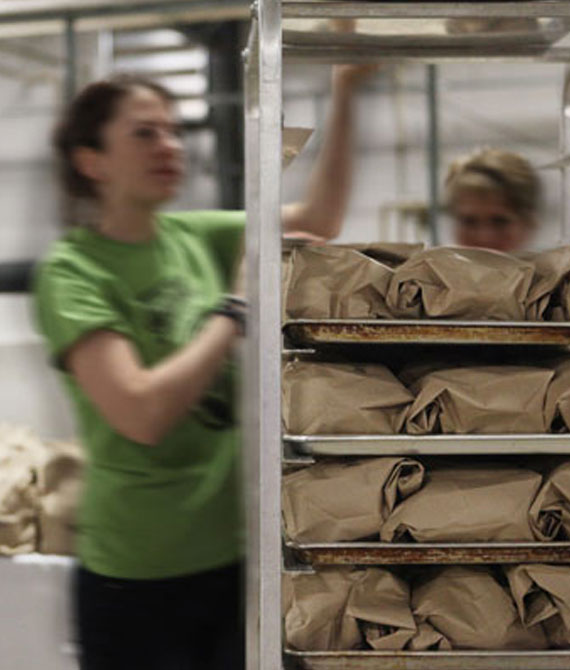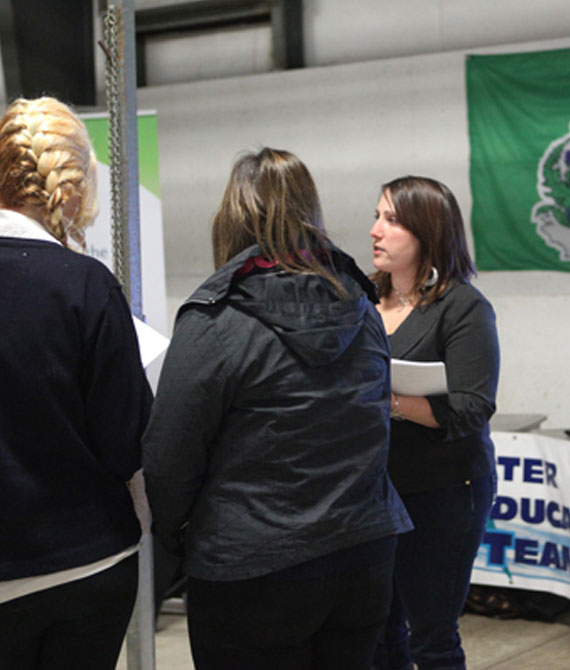 Biz Showcase & Dinner
Grand River Raceway hosts the Annual Business Showcase presented by the Centre Wellington Chamber of Commerce. Nearly 50 local businesses set up tabletop booths for free public viewing, followed by a guest speaker presentation and dinner.
In the past, we've hosted this event in the Lighthouse Restaurant; this past year (due to renovations), the event was held in the 2nd Floor lobby, Captain's Quarters Dining Room, and Wellington Room/Board Room.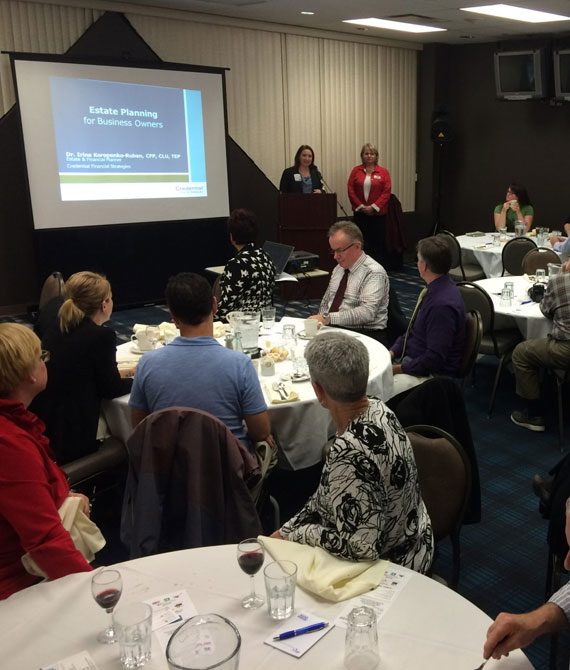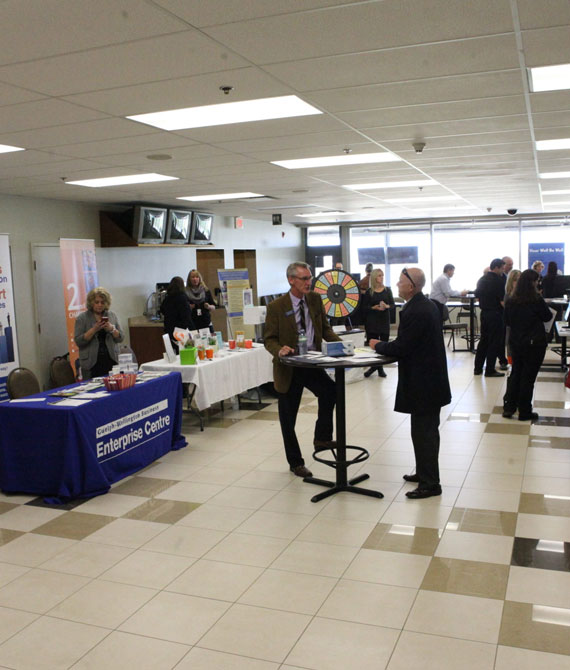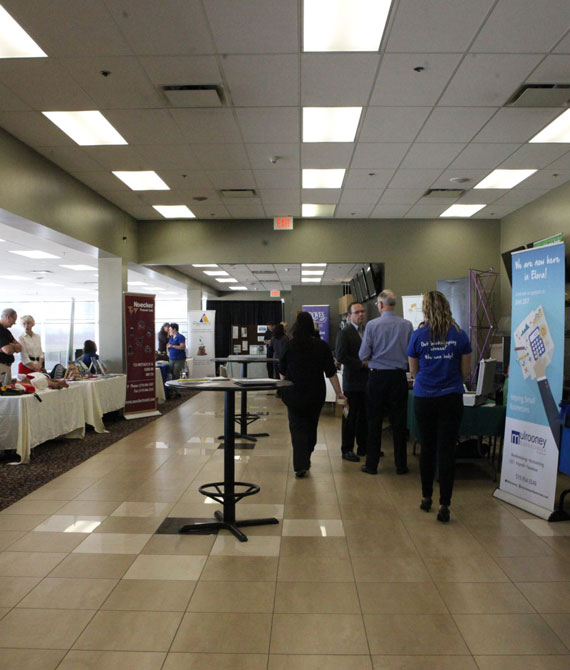 Grand Taste
Grand Taste is Centre Wellington Rotary Club's main event to fundraise for Grove's Memorial Hospital.  It features over 17 local restaurants and cafés in our upstairs lobby and meeting rooms which offer a bright and open atmosphere.  This community event boasts taste testing, live music and the opportunity to meet the faces behind the grand tastes.  Here at Grand River Raceway we are always excited to support community events that bring people together.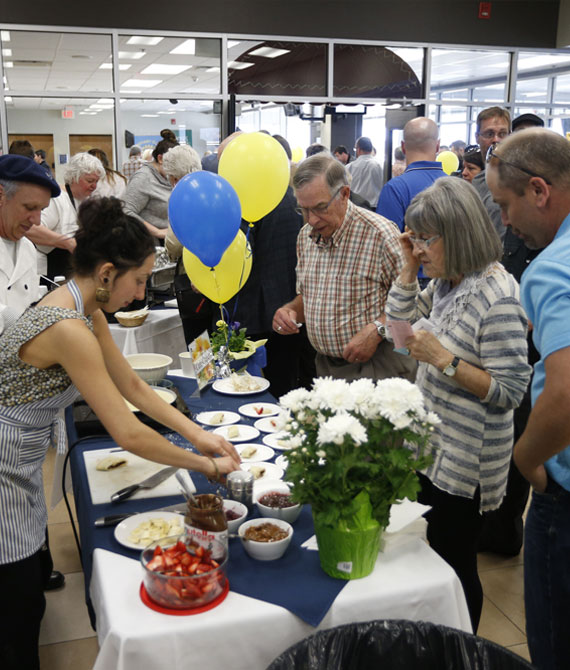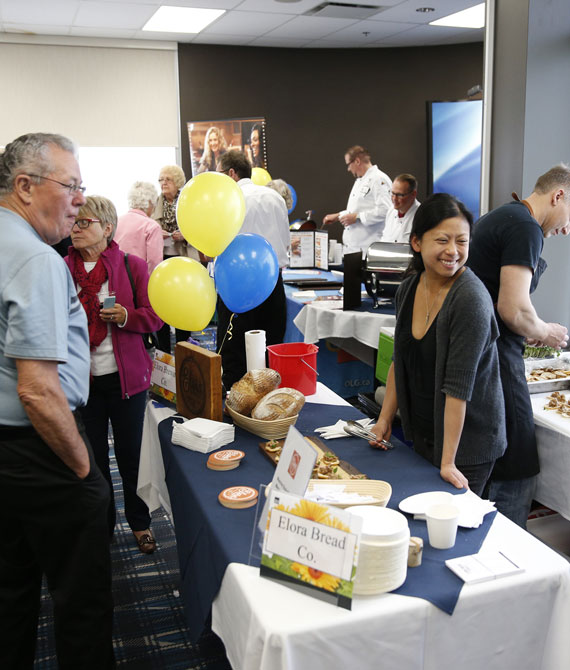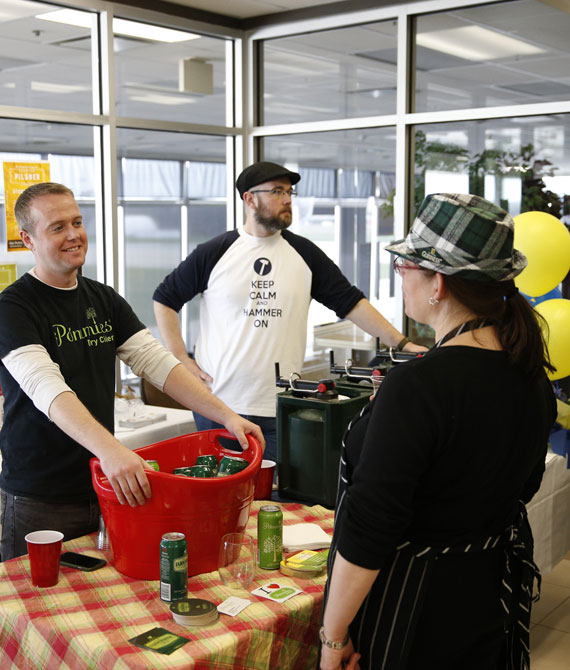 Mounted Games
Mounted Games Across Canada is a local club that uses our infield space once a month during the summer months for their gaming.  Horses, ponies and riders all come together for a day of great sportsmanship, learning and fun. With our large, versatile space we can offer a variety of different options for horse shows, clinics, and club meets as well as other animal friendly events.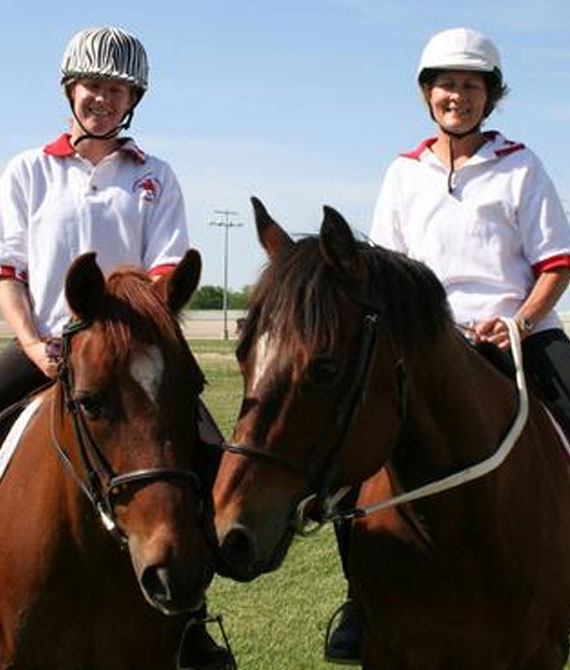 Pizza Perfect
Pizza Perfect is a one-day program designed specifically for Grade 3 students. The event is themed after pizza, which typically represents all four food groups identified by Canada's Food Guide to Healthy Eating. The ag-awareness program involves a comprehensive study of agriculture, nutrition, food processing, economics, mathematics, science, arts and language, and agricultural careers. Followed by a pizza lunch, of course.
More than 9,000 local students have benefited from this program since its inception at our facility in 2006.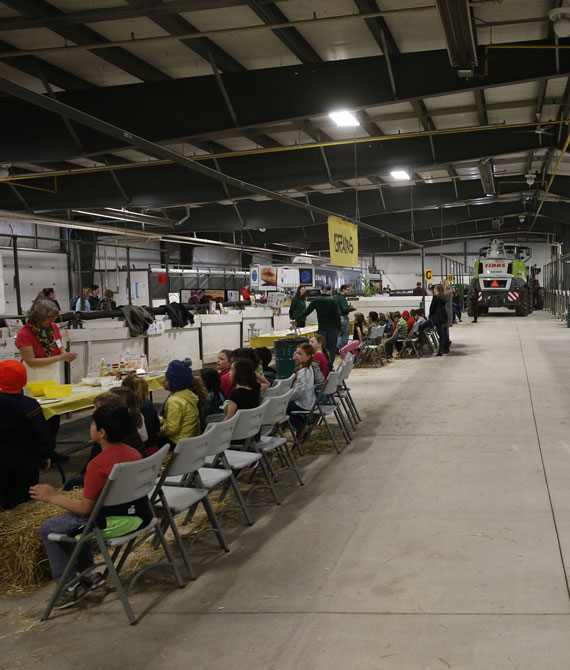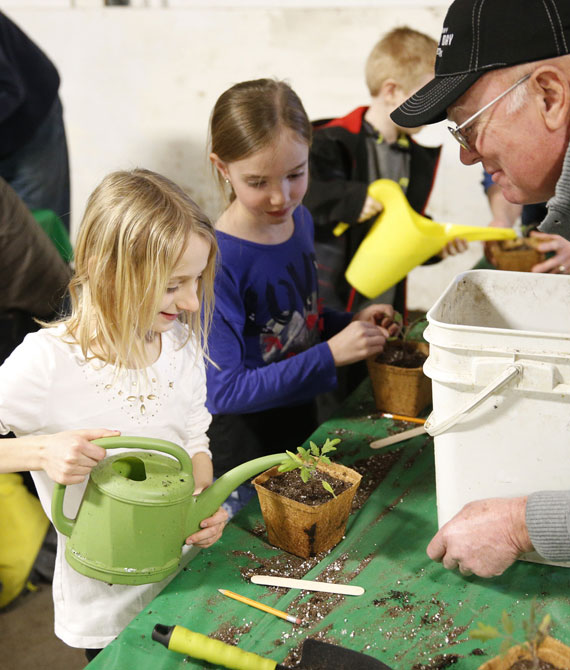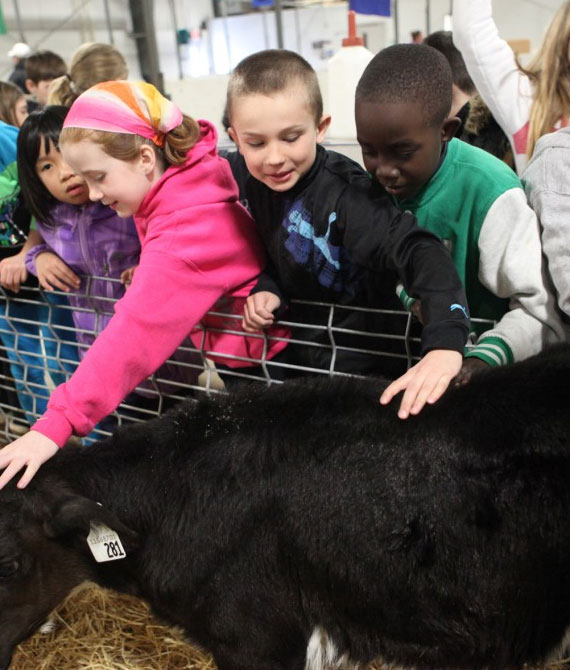 Bingo
Since 2005, Grand River Raceway has hosted monthly bingos operated by the Rotary Club of Fergus-Elora.
This event includes use of the Captain's Quarters multi-level restaurant (with TVs at each of the 50 tables) which seats 200, the upper lobby, and the Wellington Room.
Video and audio of the bingo calls are piped through the interval A/V system to all TV sets and speakers throughout the areas.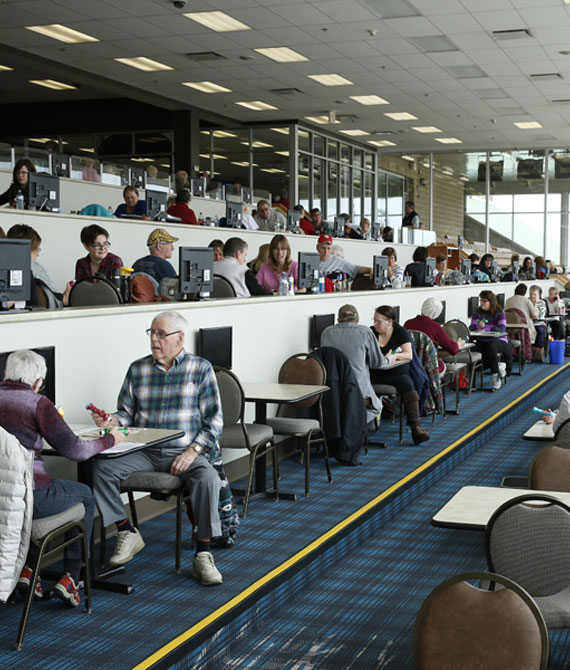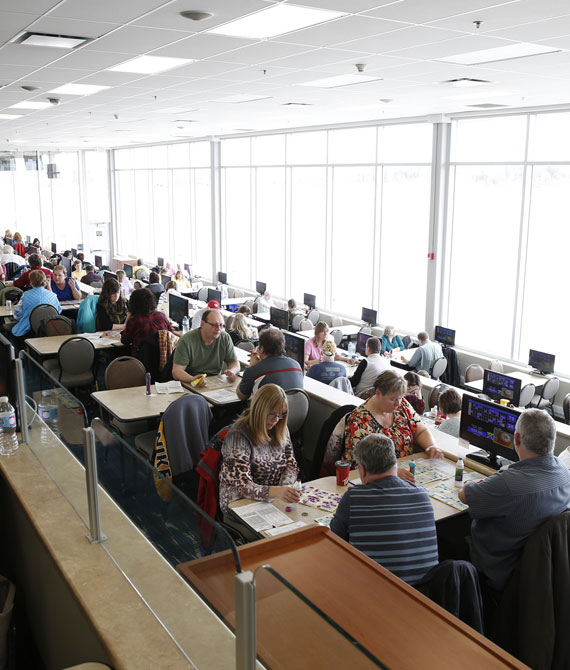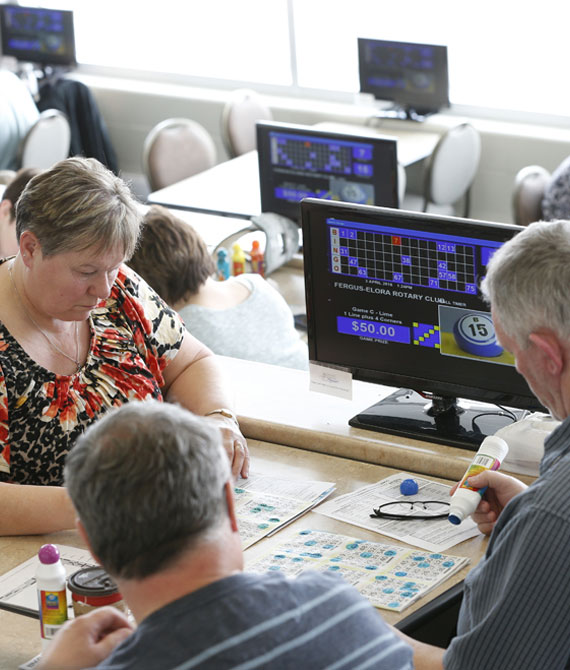 Vendor Shows
If you're the organizer/presenter of vendor shows, Grand River Raceway is a smart venue with superior value. Make our traffic and site amenities work for you!
Our venue attracts an average of 1,800 guests a day for slots gaming, dining and horse racing. This organic traffic equals instant potential shoppers for your vendors' wares.
We have plenty of free parking and washrooms and free wifi throughout our facilities.
We'll bolster awareness of your event within our large social media circle at no additional charge. And, you can advertise the event in advance on a roadside mobile sign on our property; we'll handle the sign permits and ordering.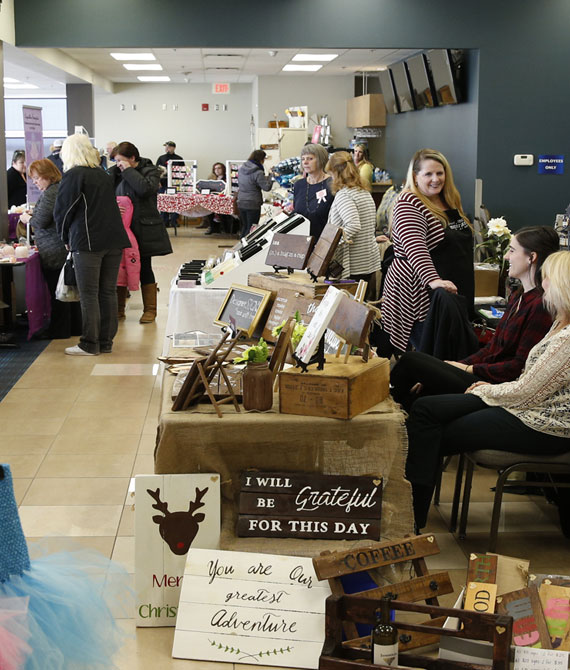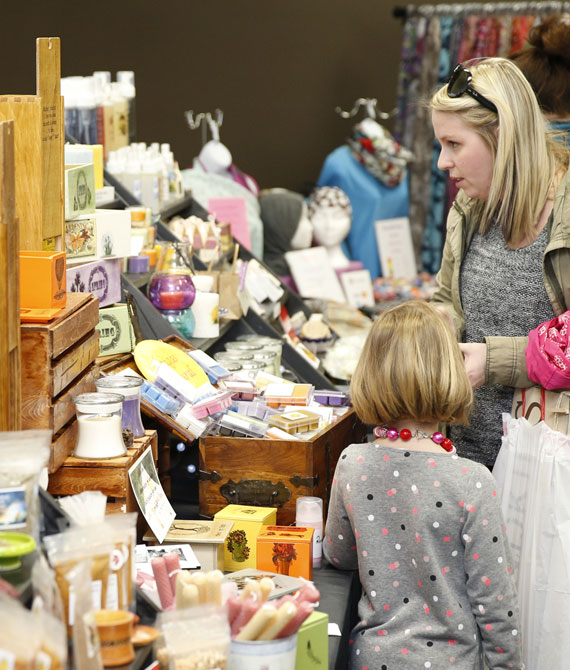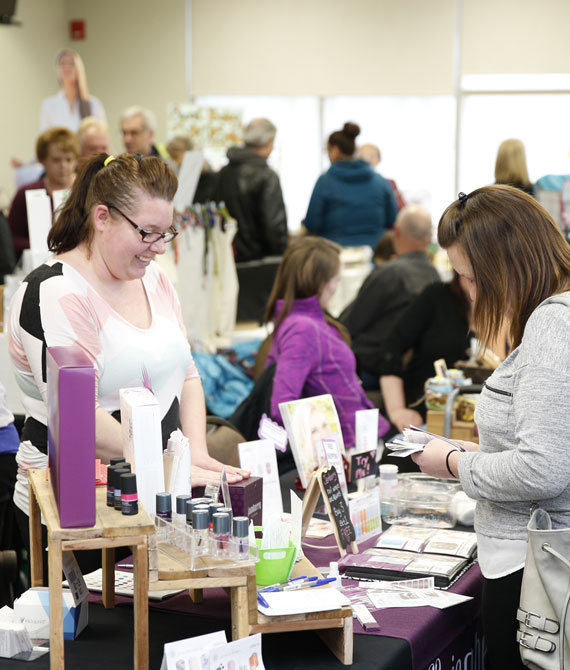 'Tis the season to plan your Christmas Party. Grand River Raceway's Meetings & Events Services is your best option: versatile facility, unique amenities, and award-winning service. We'll work with you every step of the way to make your Christmas Party a roaring success.
Private Musical Murder Mystery
Beach Boys: A Christmas Murder Mystery
November 22, 23, 24, 29, 30, December 1, 2018
Enjoy a delicious, 3-course meal and fab tunes in this musical comedy whodunit.
$59/person and includes:
3 course dinner & show
Meal taxes & gratuity
Cash bar
Save $3/ticket for groups of 16+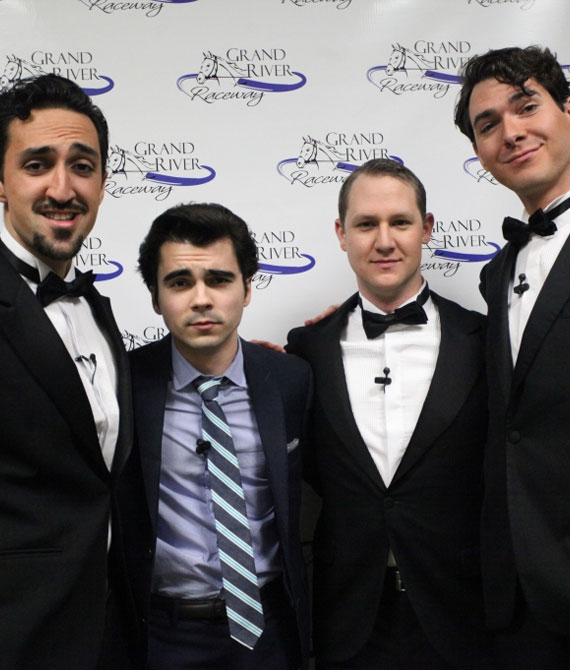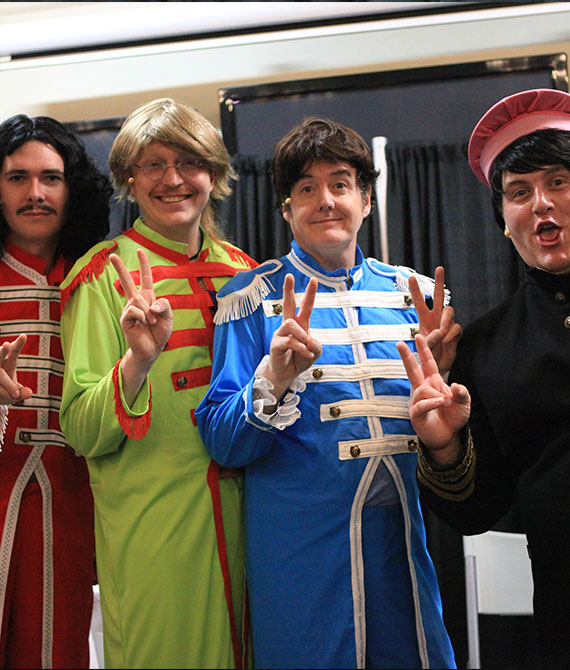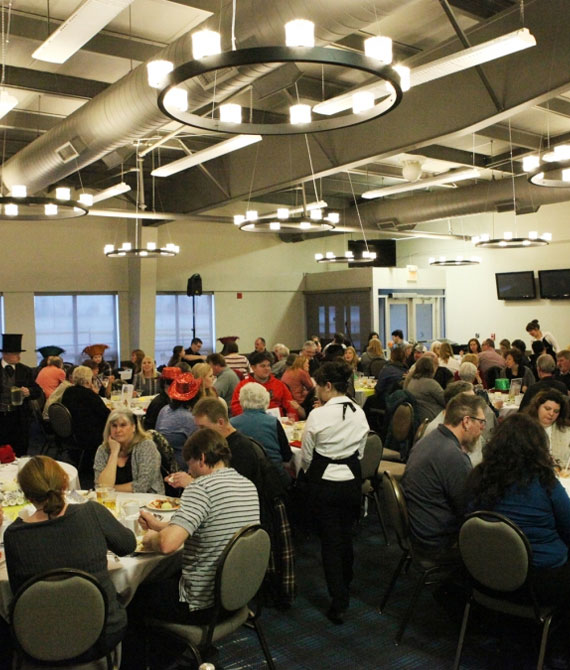 Private Trivia Dinner
Enjoy a delicious, homemade turkey dinner and trivia party; we do all the work!
$60/person and includes:
3 course dinner & trivia (60+ questions)
Trivia host & greeter
Meal taxes & gratuity
Cash bar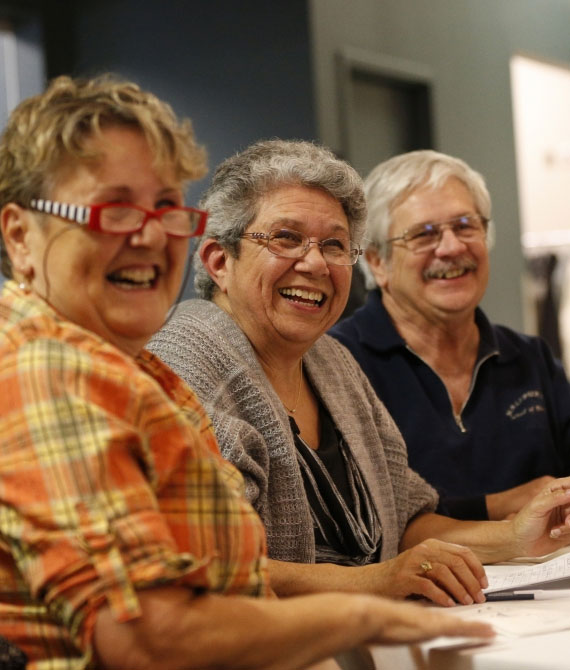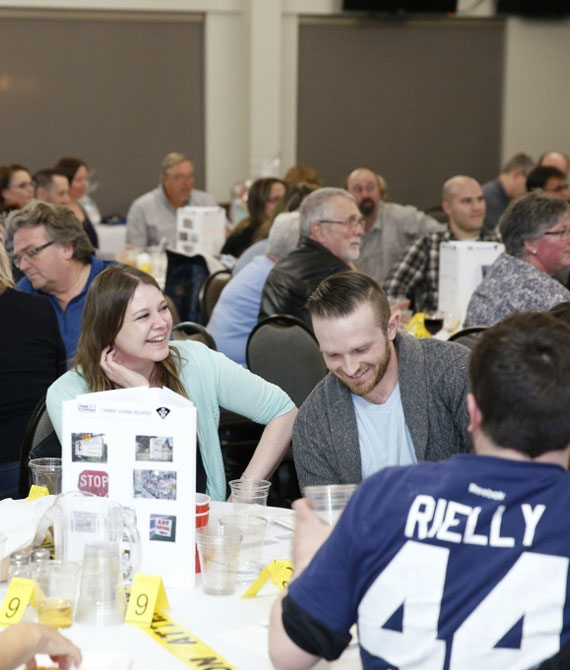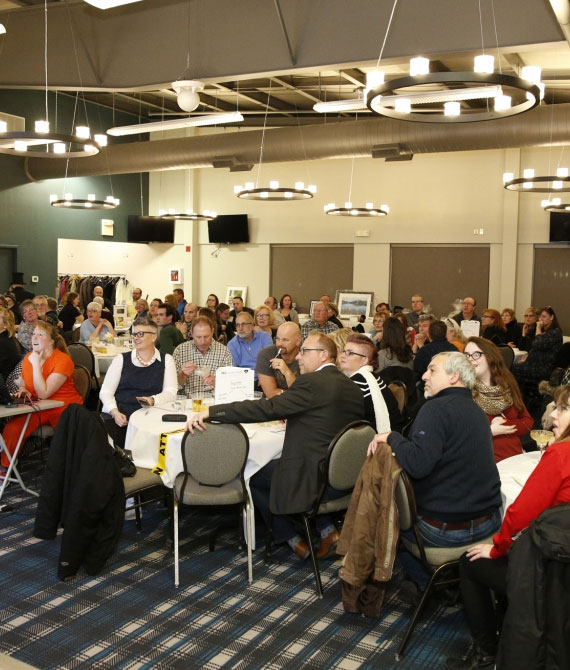 Private Christmas Party
Have something specific in mind? Let's make it happen!
Our Bookings Coordinators can customize a Christmas Party to your specs. Choose from one of our unique spaces with fabulous on-site catering featuring fresh, homemade dishes and award-winning service.